The first routes of the season had been climbed at the start of November and despite the conditions getting better and better, prior commitments, injury and illness had prevented me from getting out to capitalise on them. With relentless social media feeds full of heroes hooking up hoared classics, the FOMO was real. Thankfully the stars aligned and before the thaw a great forecast materialised following a week of cold northerlies – it was on and we were Lochnagar-bound!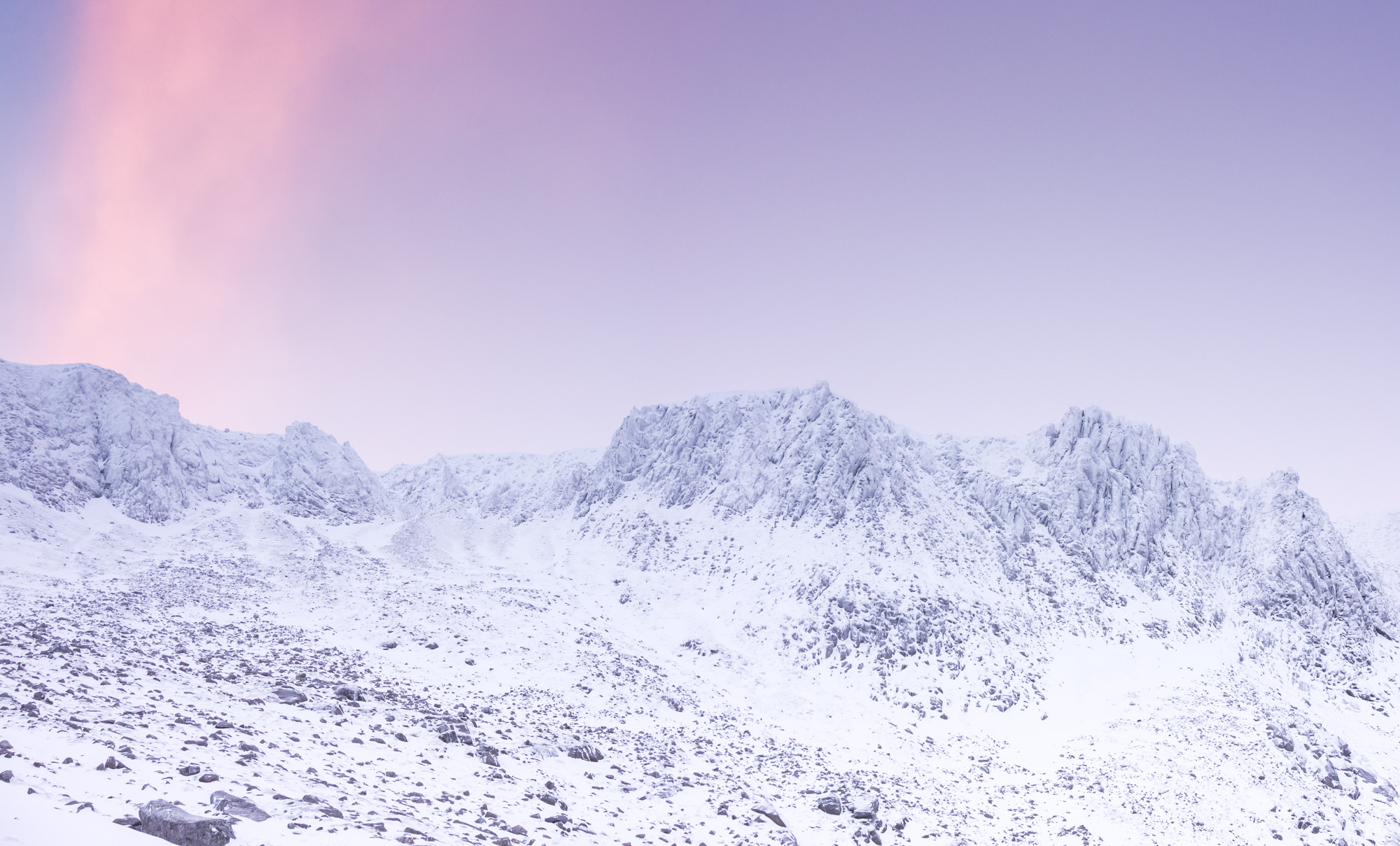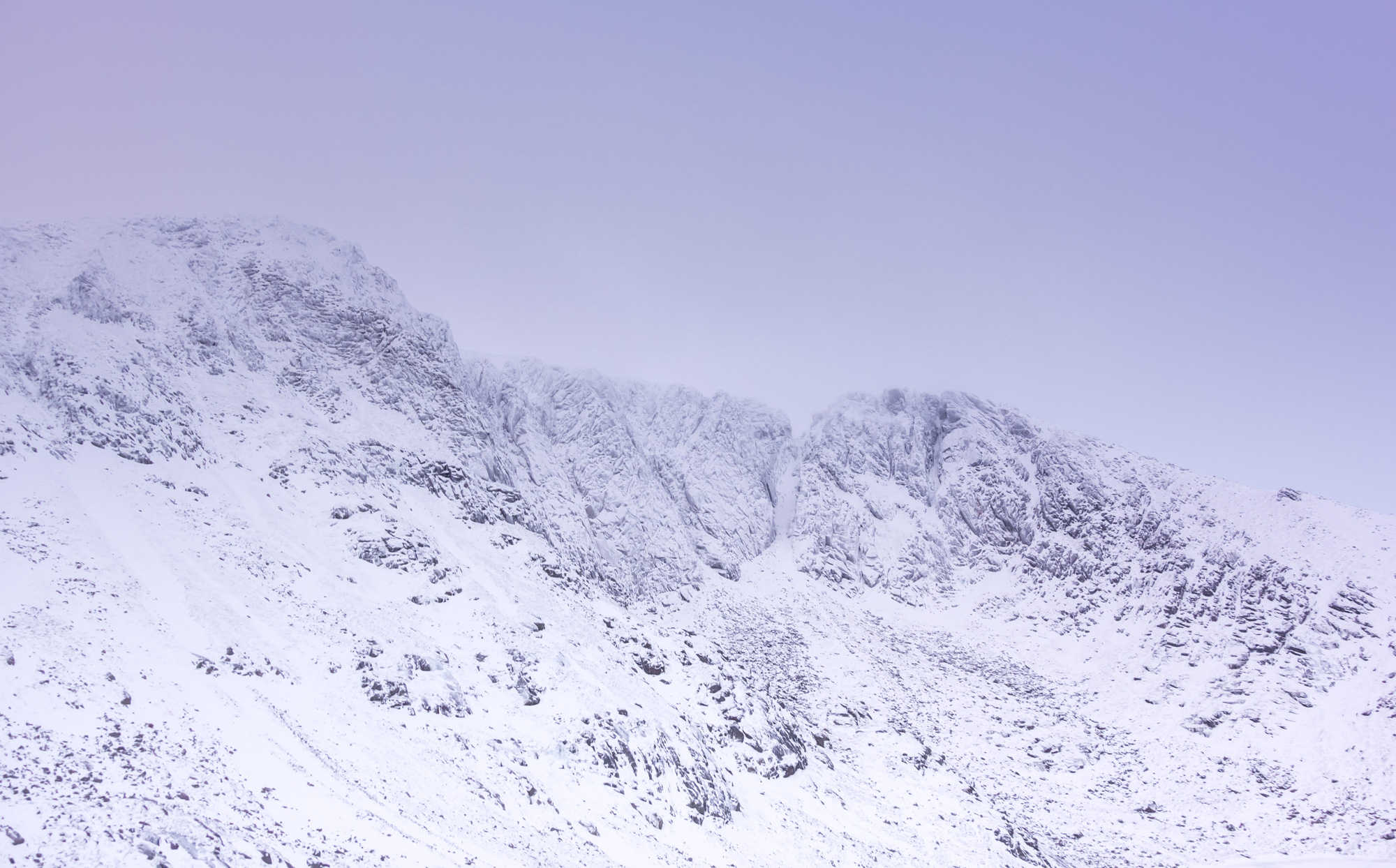 The Cathedral in the Southern Sector is the perfect venue for a short mid-winter day after a series of strong northerlies and when we arrived in the coire it was clear we weren't going to be disappointed with conditions.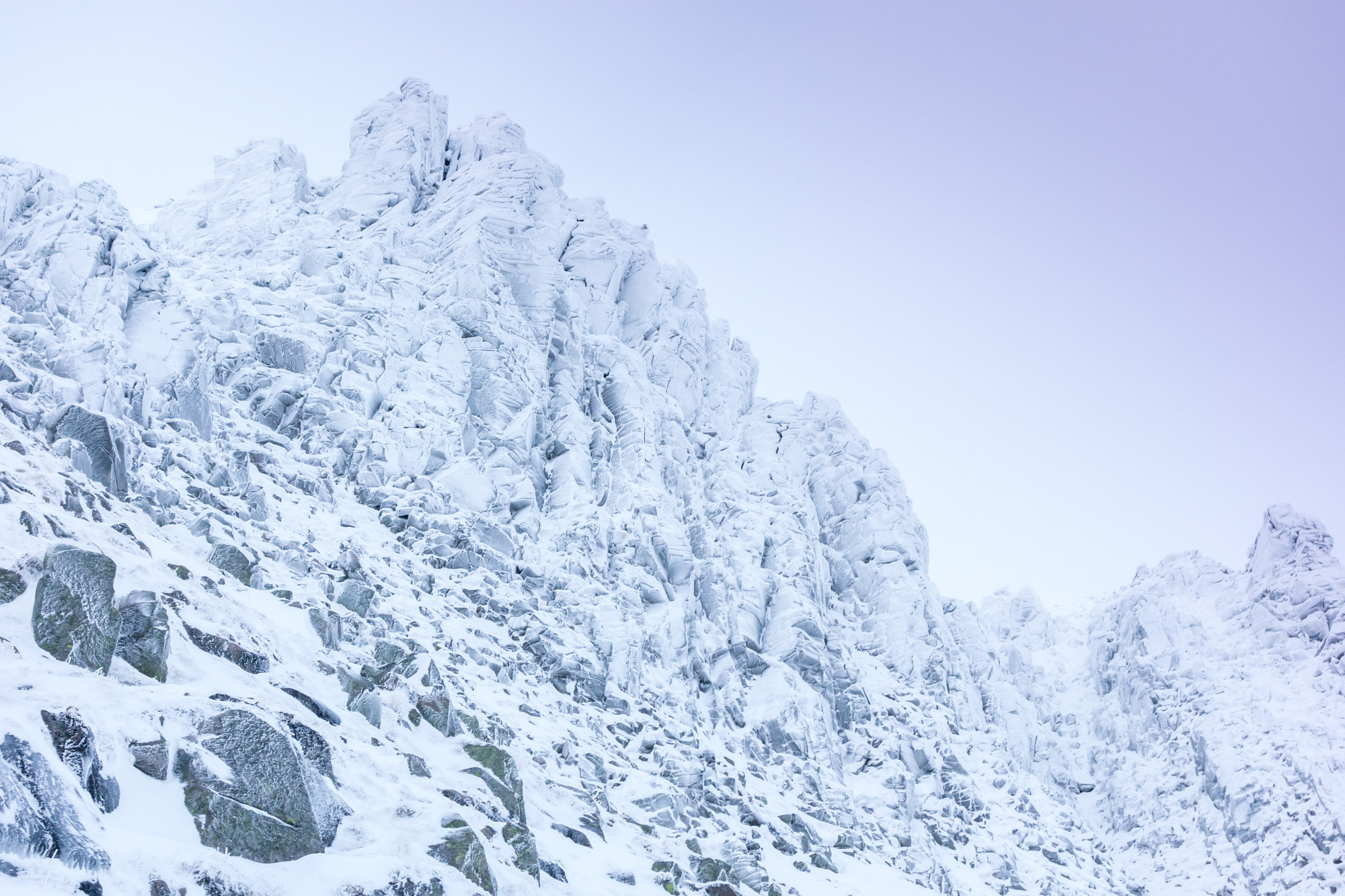 The attractive central groove line of Judas Priest (V, 5) was our first choice, especially so since a direct finish had been added the previous year, giving two long consistent grade V pitches. After a bit of a wade to the start of the climbing proper, Joe set off into some surprisingly steep ground. Suspect turf protection was just enough to lure him higher but climbing the smooth hanging groove and roof above was clearly very serious. Tentative forays up and down yielded no protection and feeling a little dejected we traversed left to another line.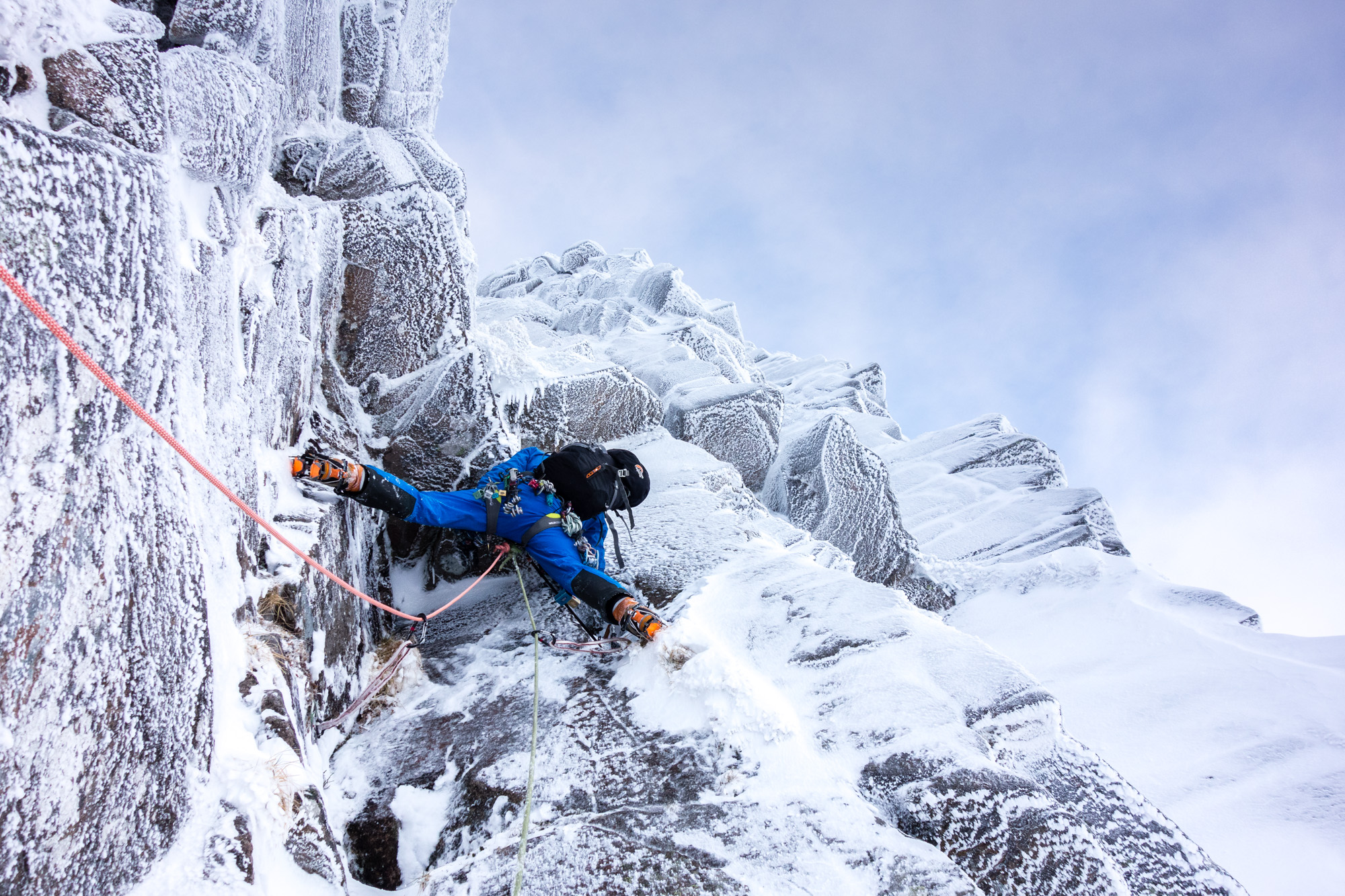 After the time-consuming walk in and rookie error on plan A, plan B needed to be a sure thing. Transept Groove (IV, 5) fit the bill perfectly and gave interesting climbing up grooves and through bulges between bouts of ledge shuffling.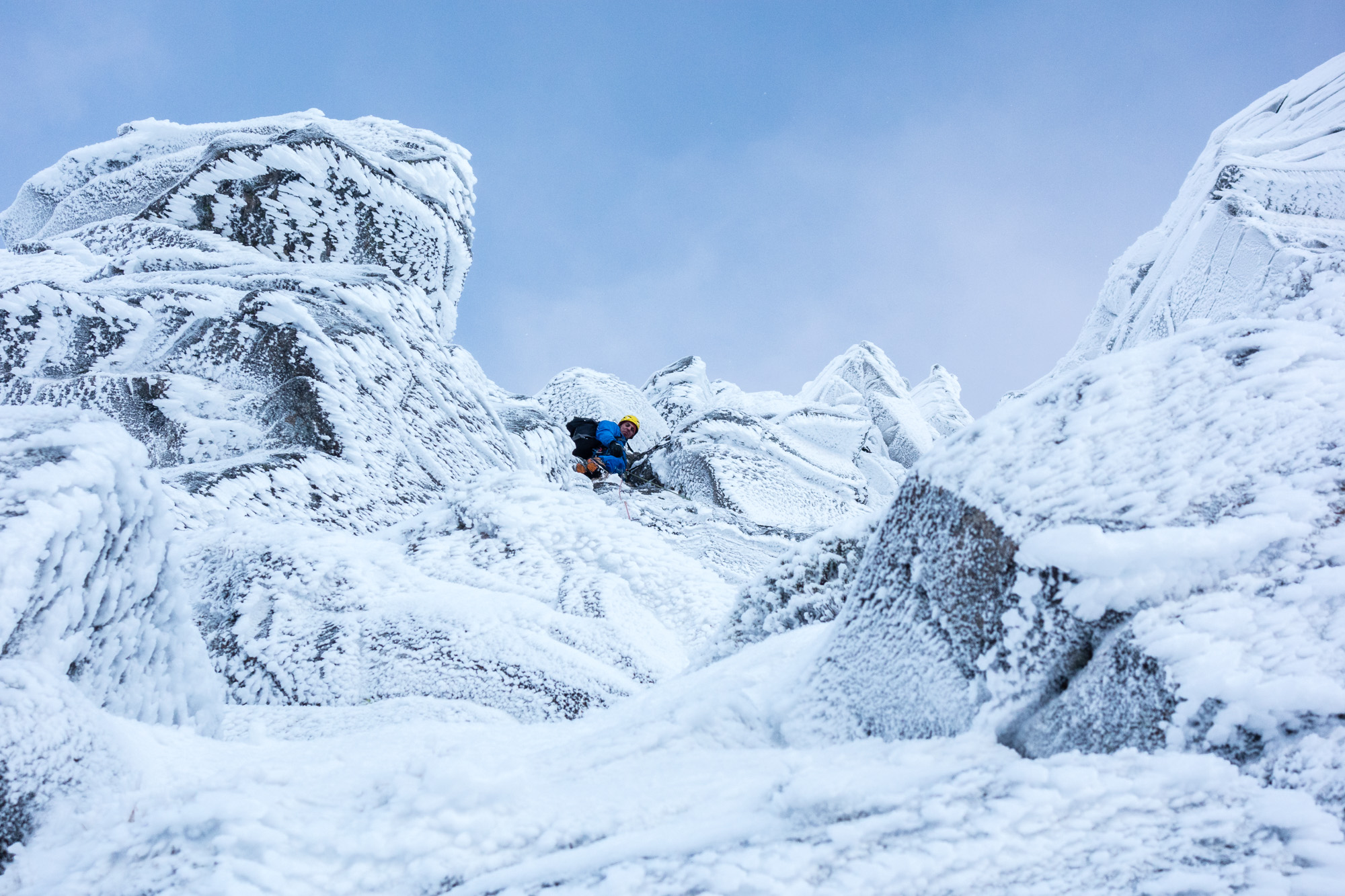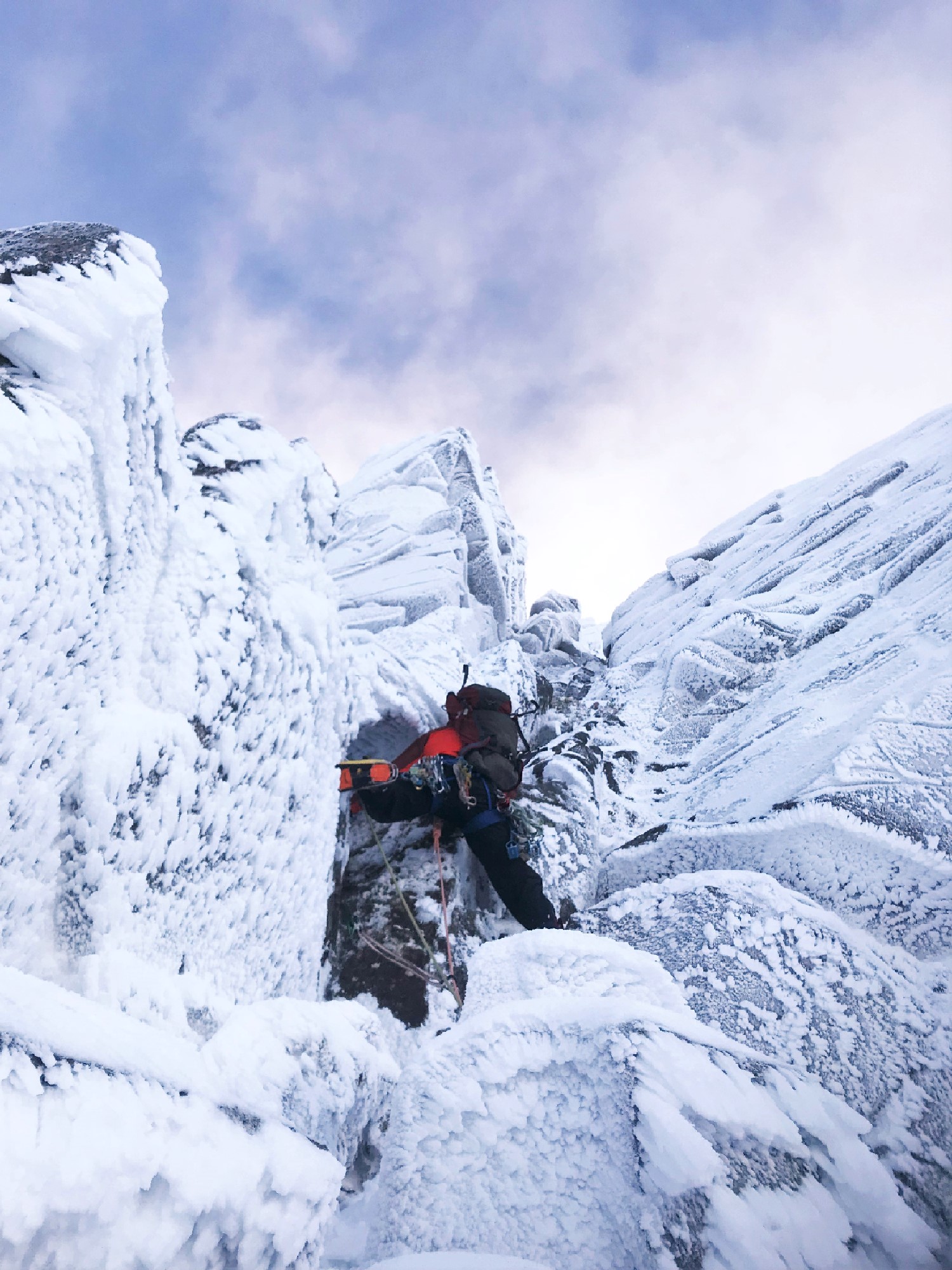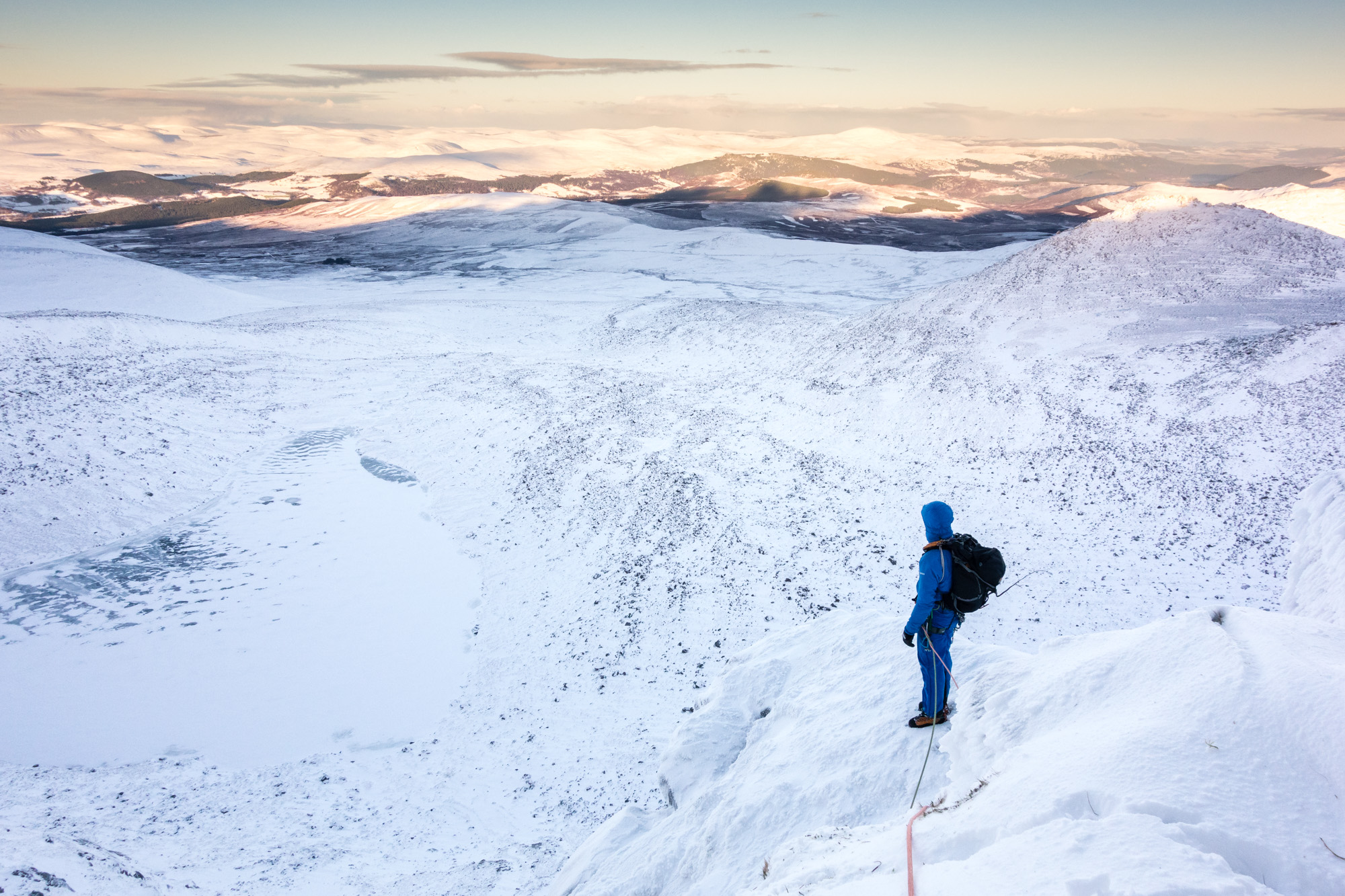 Short pitches were naturally separated by perfect ledges and being the generous, kindhearted partner that I am, I selflessly stopped to belay beneath the imposing final squeeze-chimney…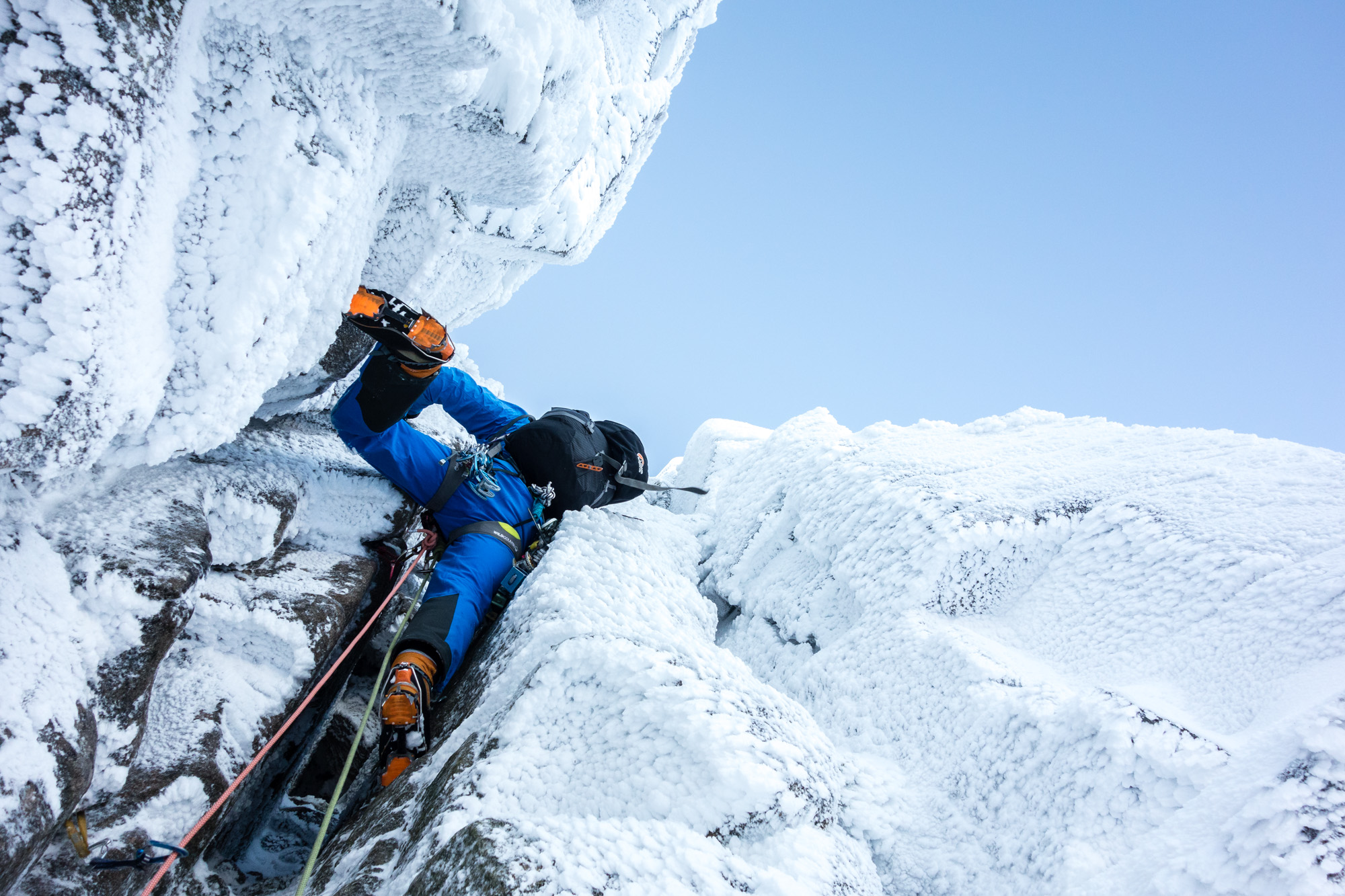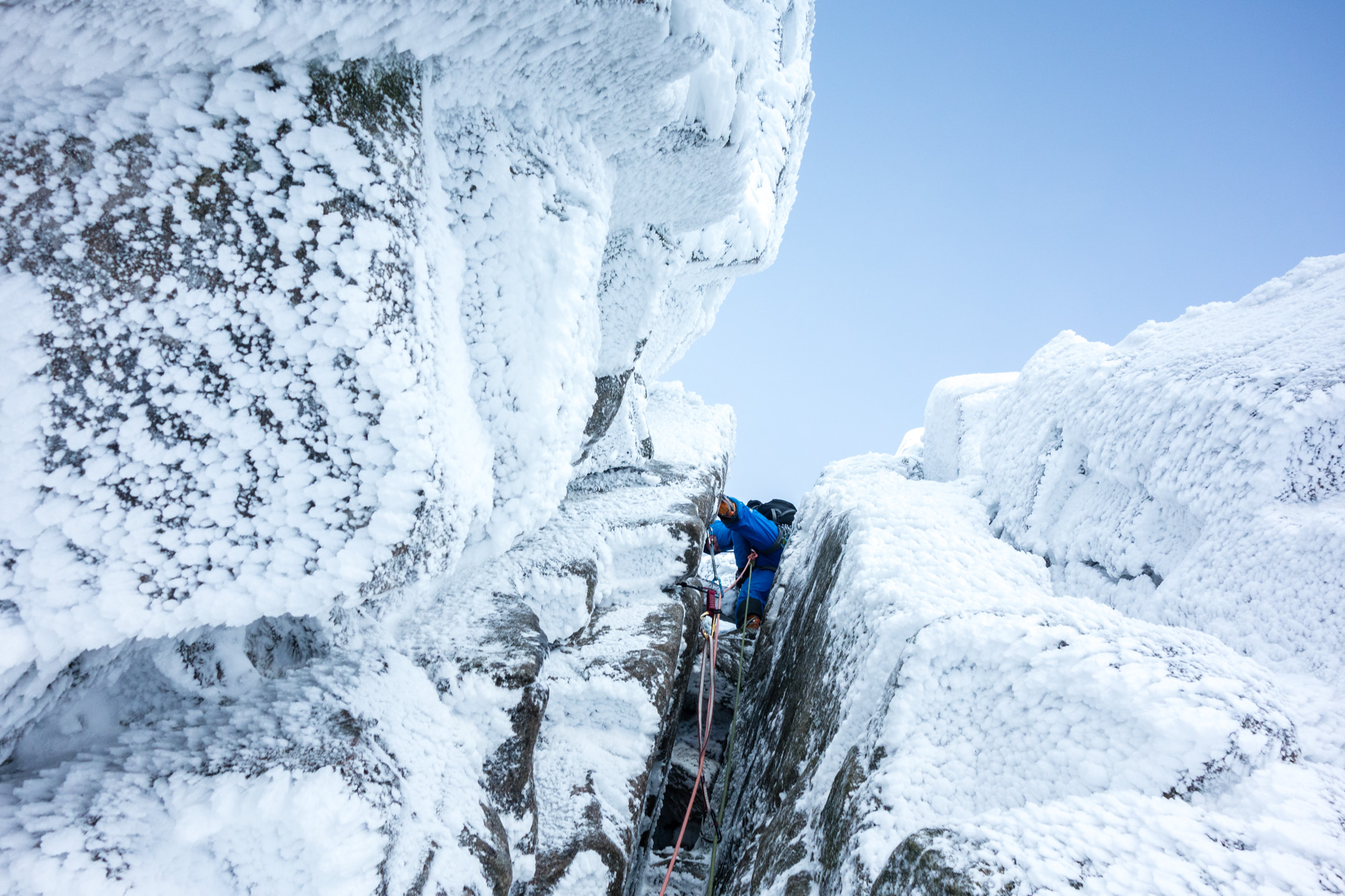 All manor of techniques and contortions were required to exit the chimney and as I found myself trapped beneath a chock-stone with my heel higher than my head, I knew something had gone wrong. After extracting myself from it's clutches I joined Joe on the plateau, both of us overjoyed to have finally kicked off our season on such a great day. More of this please!