Climbing on powder-choked crags was very much the theme during the first week of January, with plenty of snow falling and no thaw-freeze cycles to provide any consolidation. Despite the inevitability of a day of excavation, Andy and I plumbed for a relatively low stress day in Coire an Lochain – ideal after Andy's efforts the day before on Centurion.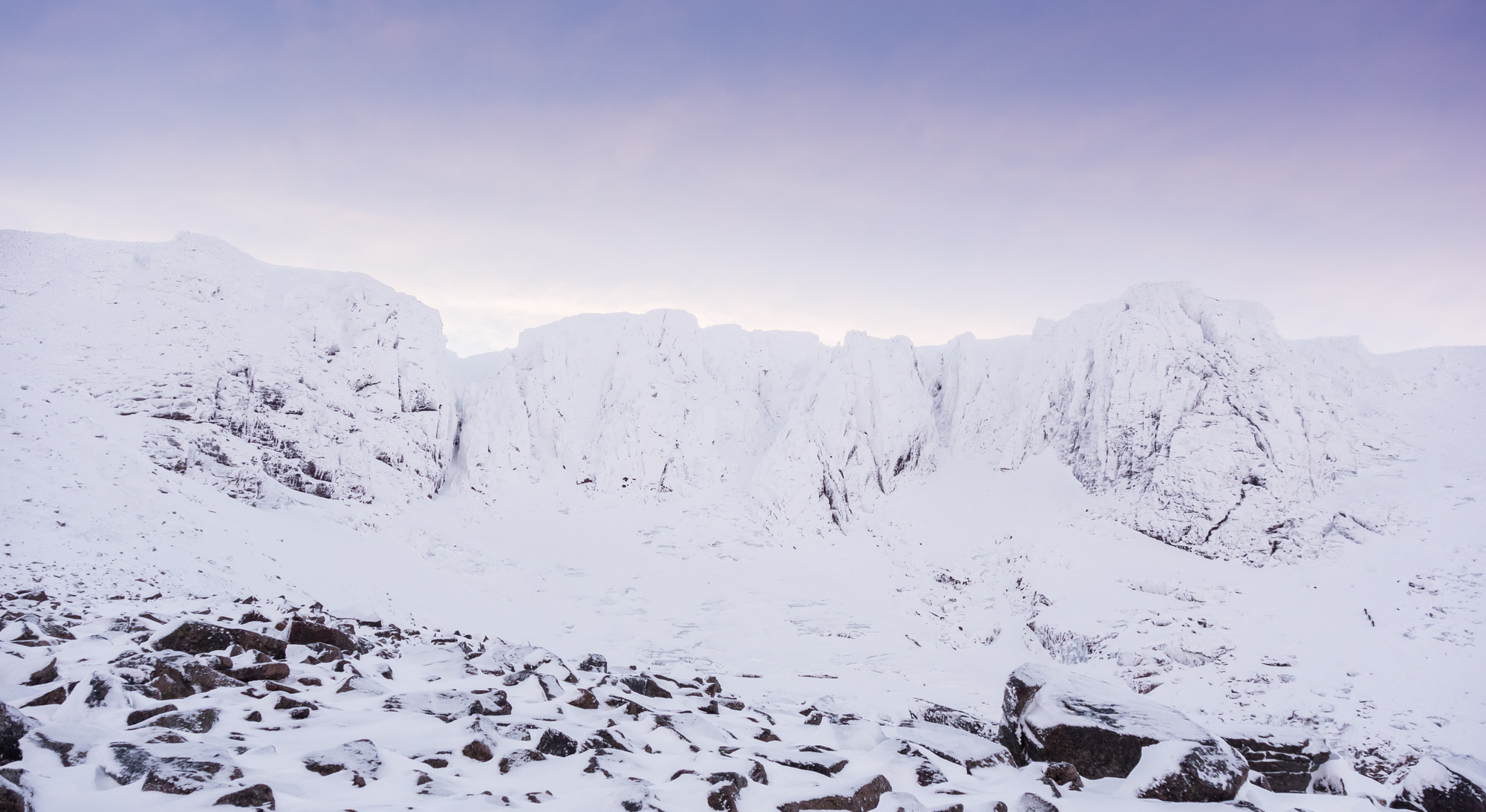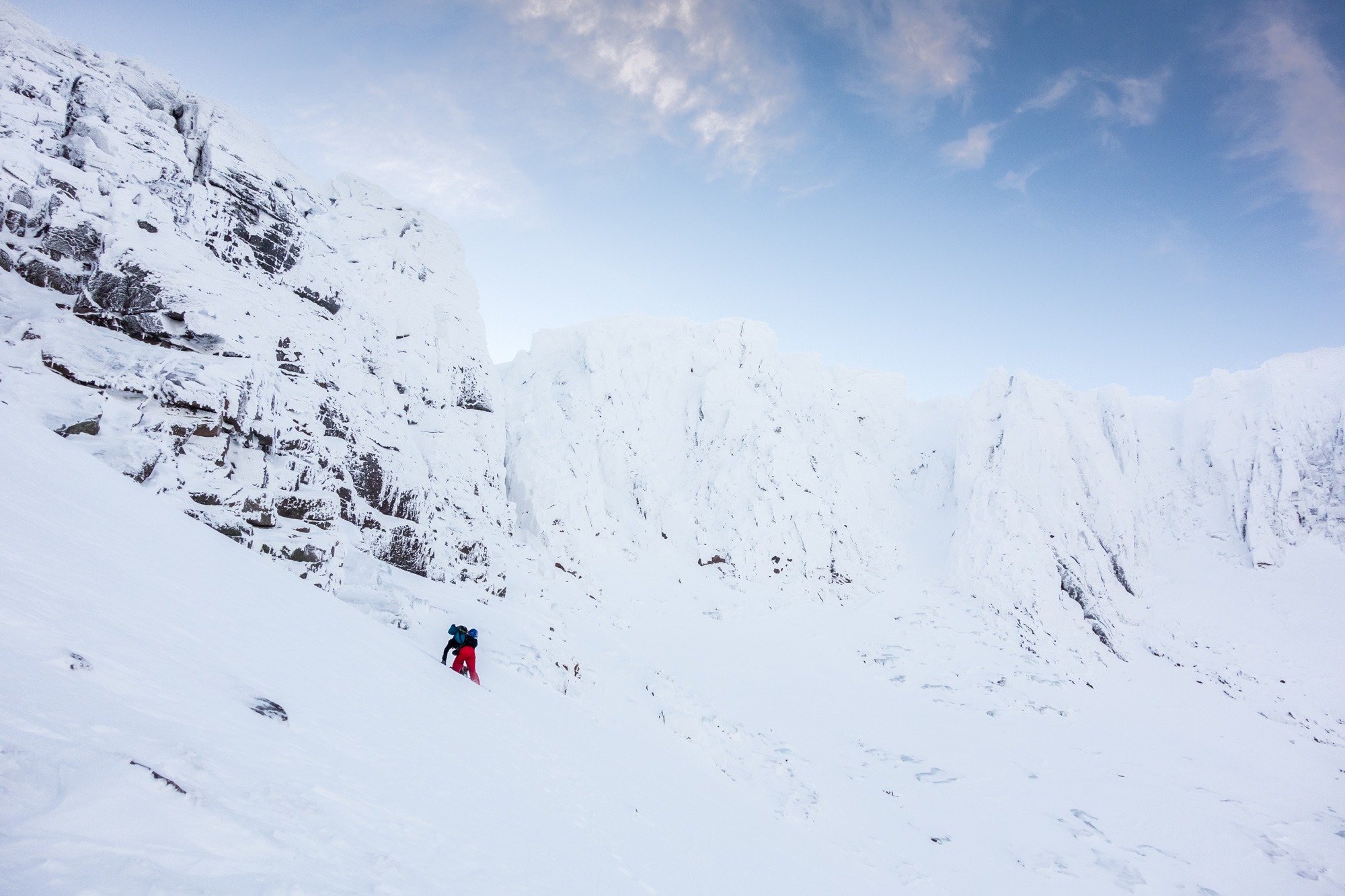 Route selection came down to something technically interesting, but not one Andy had done before, which didn't leave many options! Coronary Bypass (V, 7) fitted the bill nicely though – 100m and five short pitches of chimneys and corners interspersed with ledge shuffling and technical grovelling.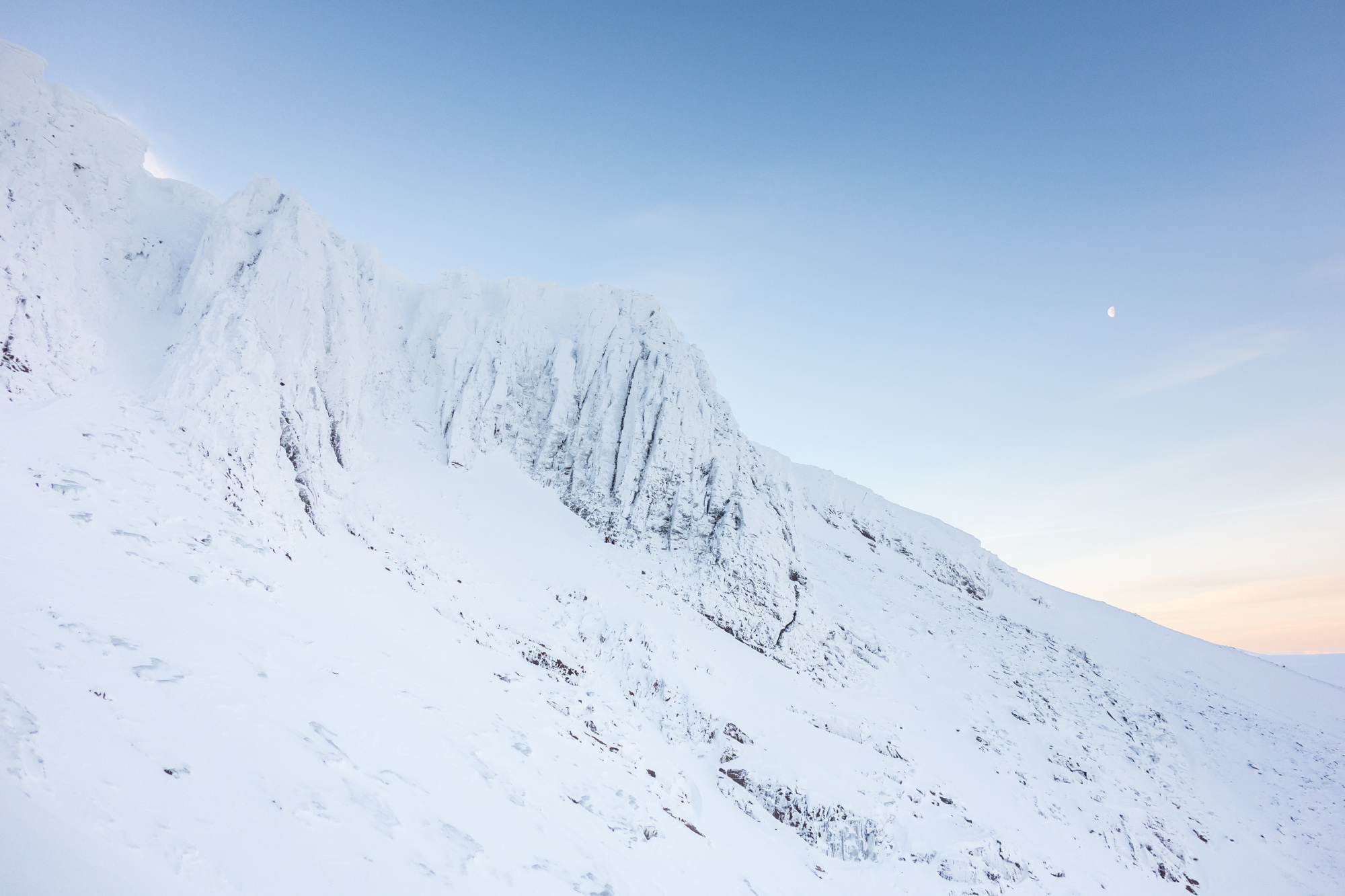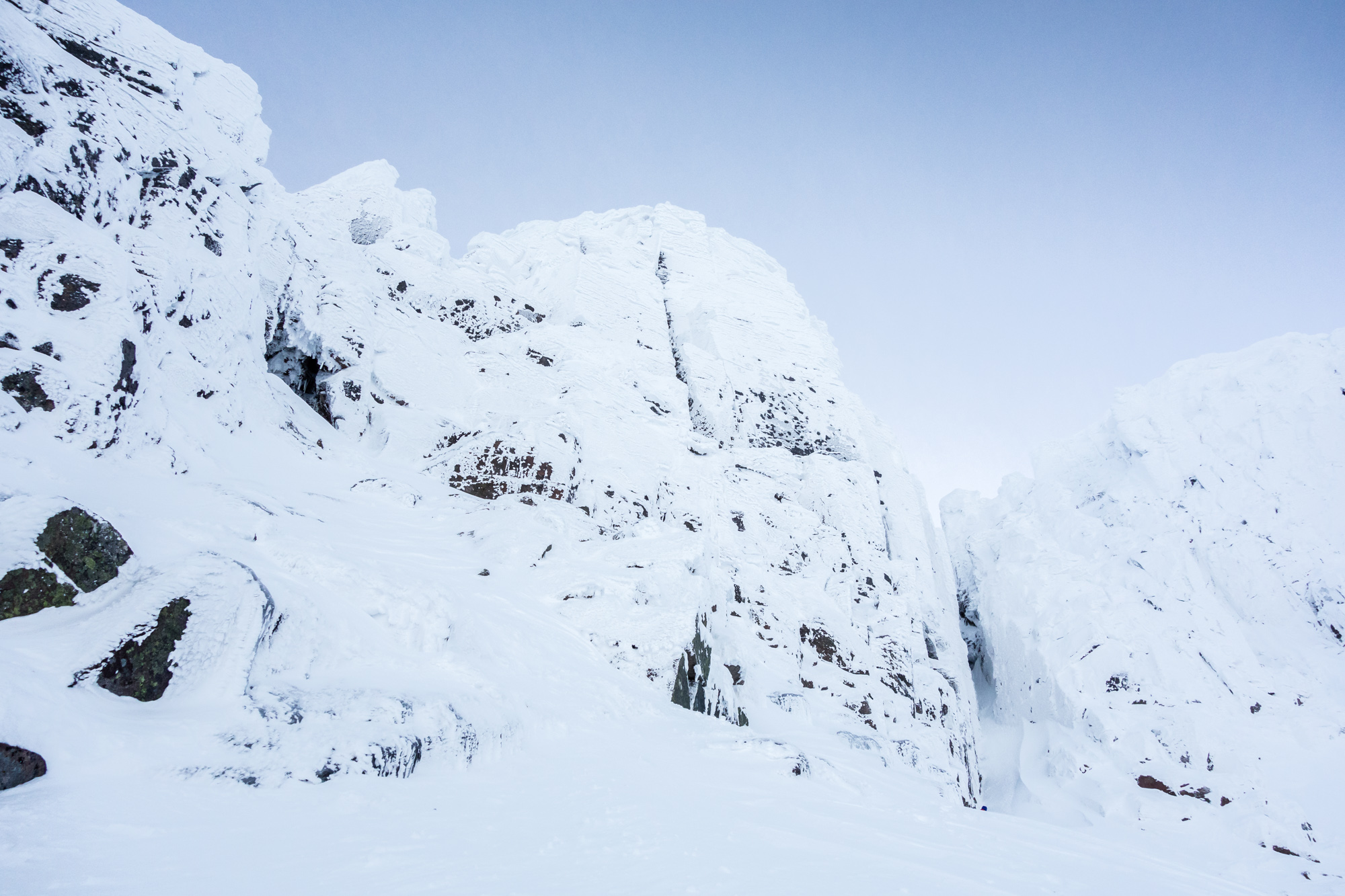 The first pitch gave a nice start to the route with positive and secure climbing up a deceptively steep chimney, followed by ledges and short walls to the belay near Auricle.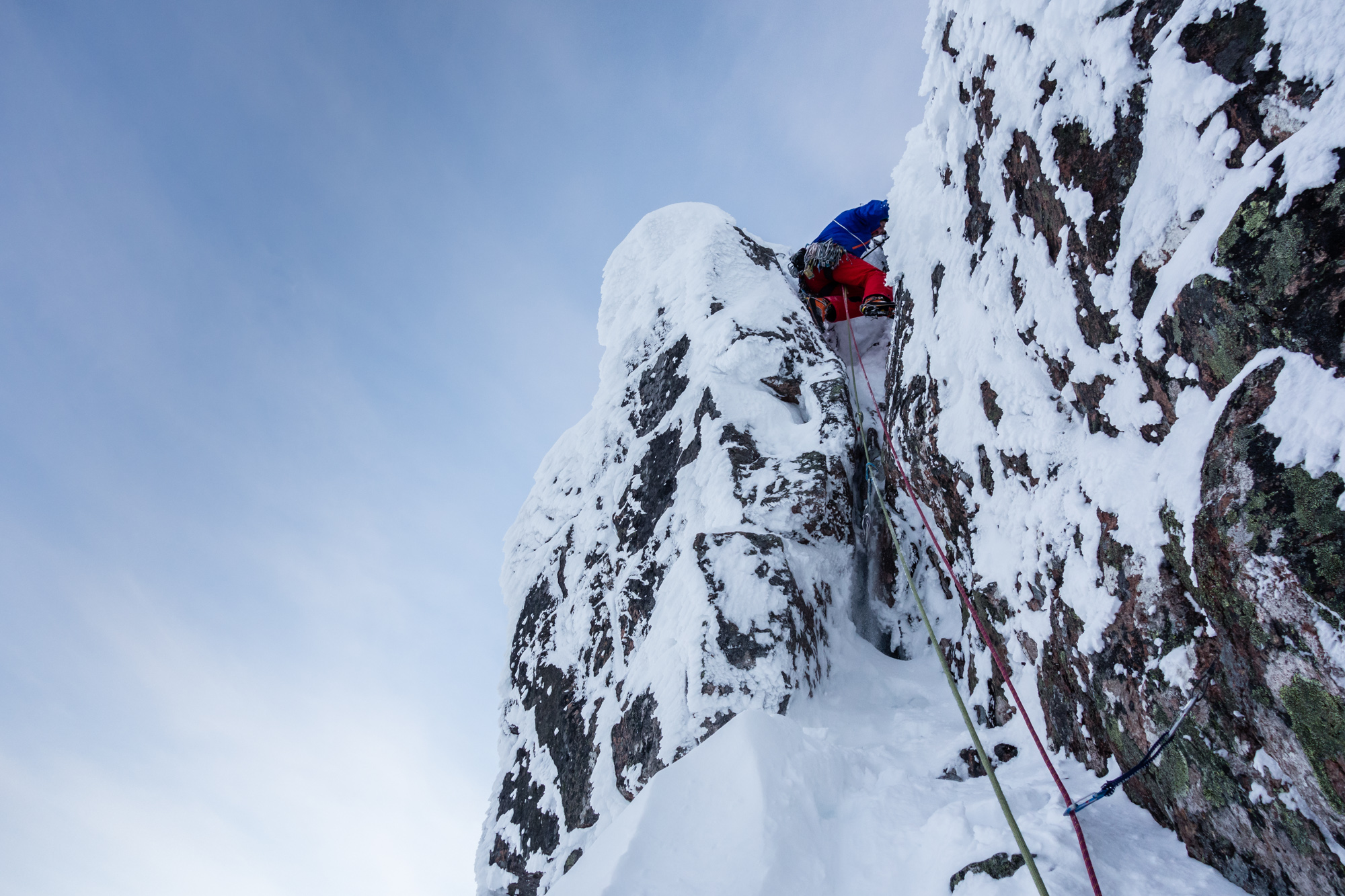 After a short tricky wall and a shimmy along a ledge, followed by a huge amount of excavation (and time!) I eventually unearthed the belay and brought Andy over to the base of the obvious crux corner. A thick layer of rime ice meant Andy's initial forays were simply to clear the way, but with the sequence unlocked, he committed to the shallow placements and dispatched the well protected corner.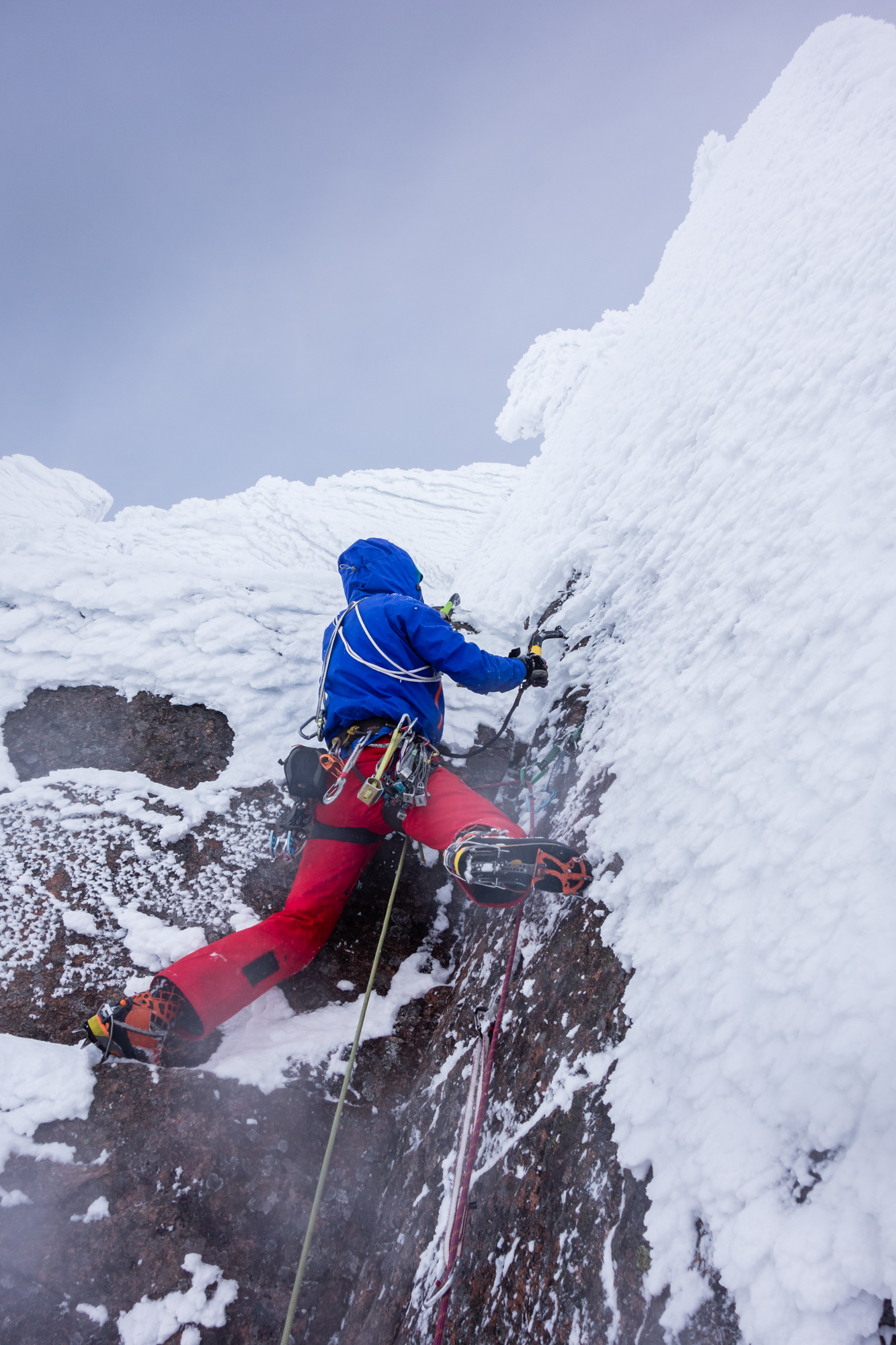 I quickly found the corner was tougher than it looked; the left hand wall overhanging slightly and very little for feet on the right meant a constant fight against a barn-door swing. Andy had managed to place a lot gear to protect the desperate mantle out of the corner and removing this in such a strenuous position certainly got the blood flowing!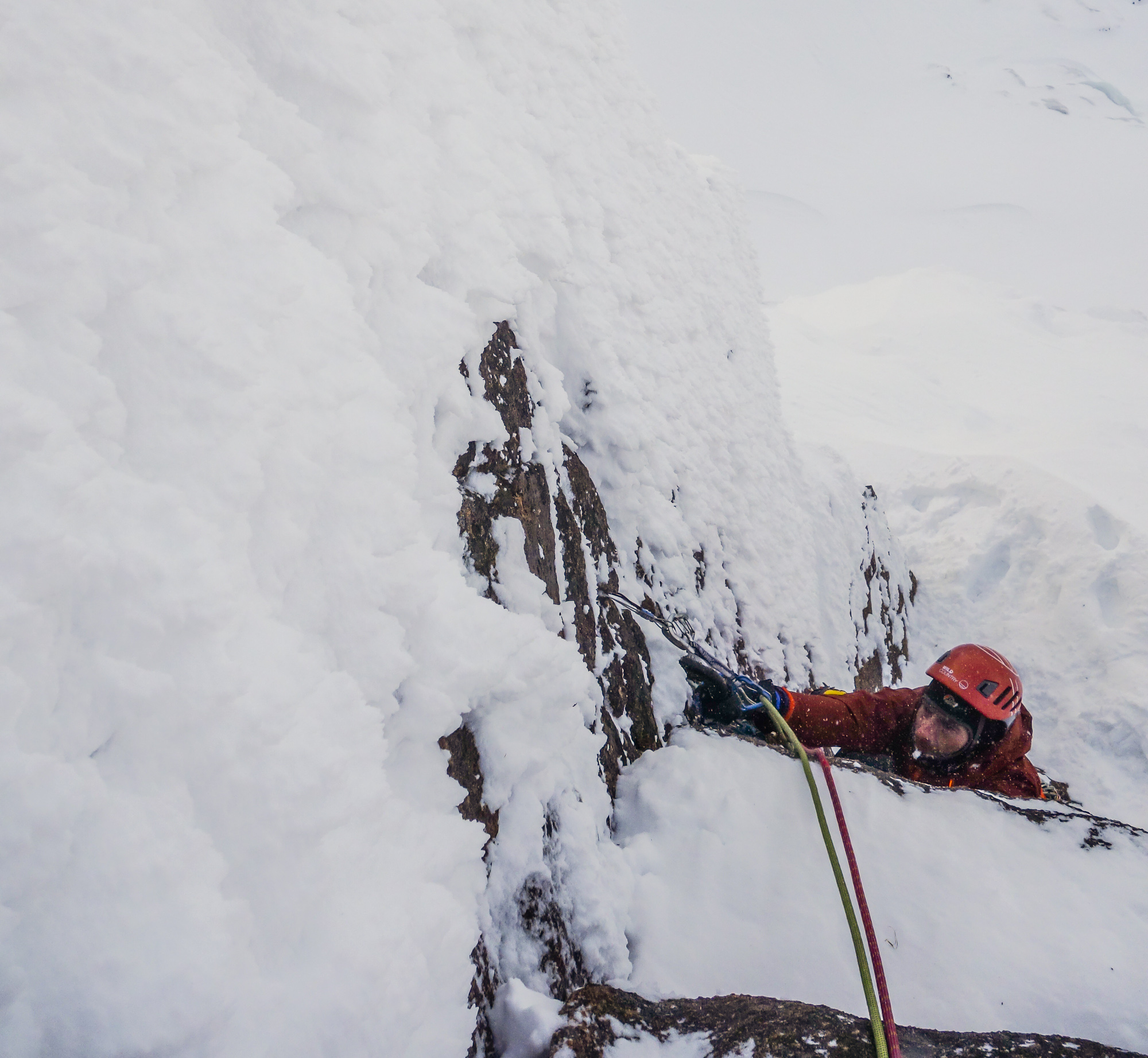 Pitch 4 was totally buried, but apart from the energy-sapping cleaning, provided excellent climbing up a chimney and another well-protected corner to a thread belay by a huge rock crevasse. Andy made short work of the final pitch and we finished on the plateau to unbelievable scenes.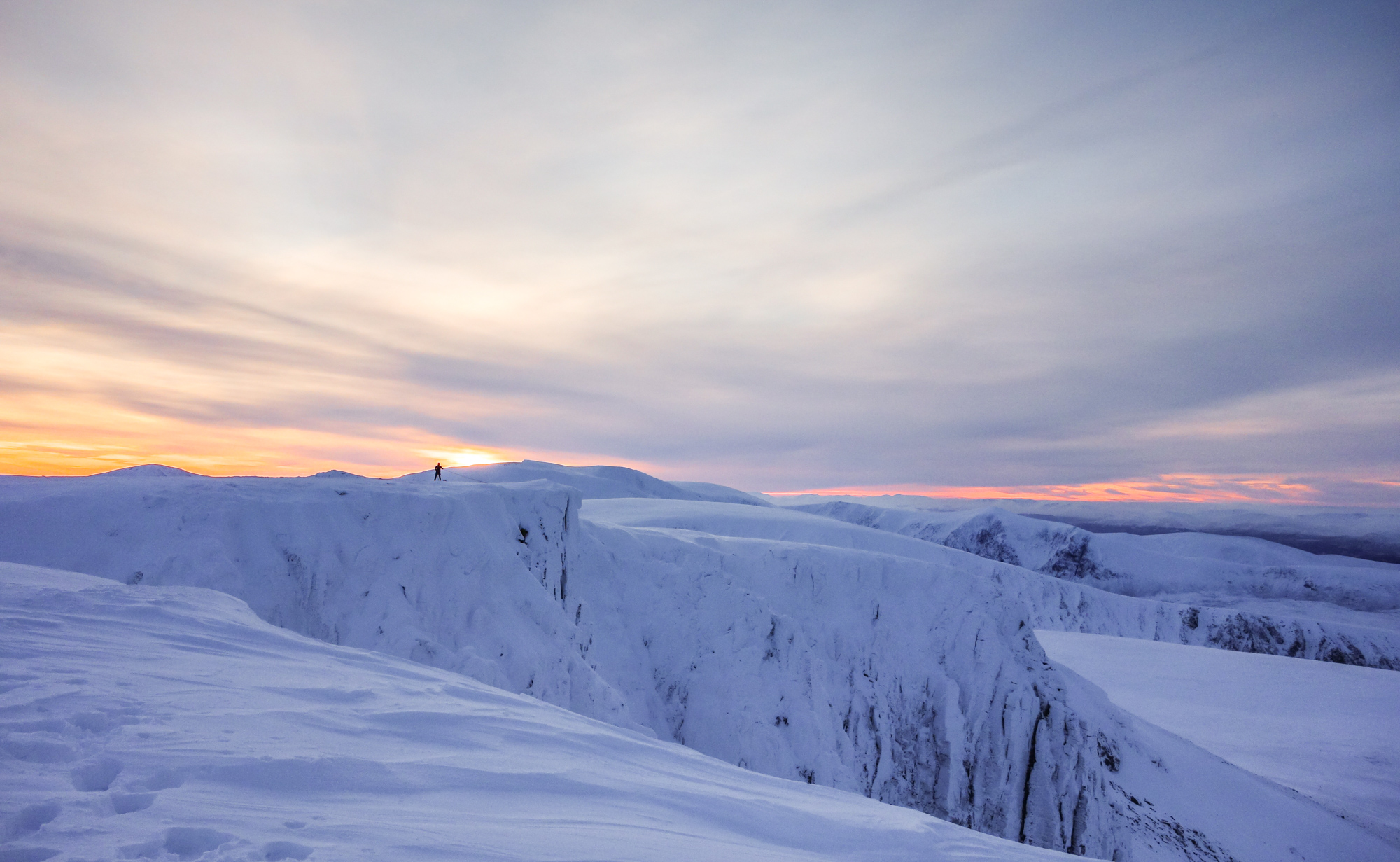 It was great to get experience of a higher tech grade and I'm keen for more, but with the way conditions are building, thoughts are definitely turning to icier adventures ahead…