A prolonged thaw followed by a few days of stormy weather meant options for winter climbing last weekend were going to be relatively limited. Figuring that the north east facing coire of Lochnagar would have at least accumulated some snow during the omnipresent westerlies, we slogged in on Sunday morning with open minds. Given some of the drifts on the approach, it was no surprise to see the crags from Shadow Buttress A rightwards swamped in powder. Much procrastination ensued but eventually we settled on Centrist (V, 5) which follows a prominent groove in three pitches up to the crest of Central Buttress (II), which seemed to be a bit less buried.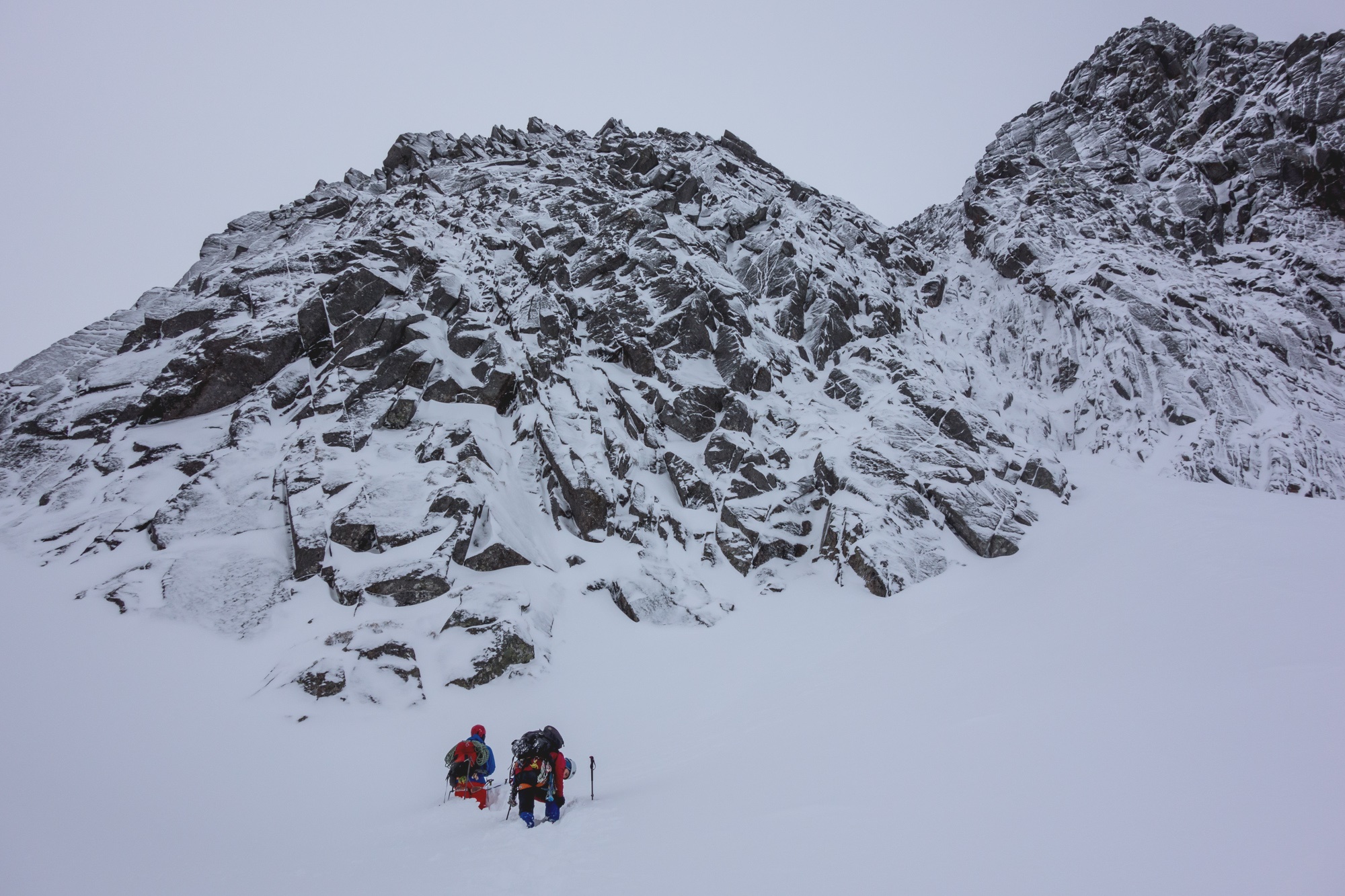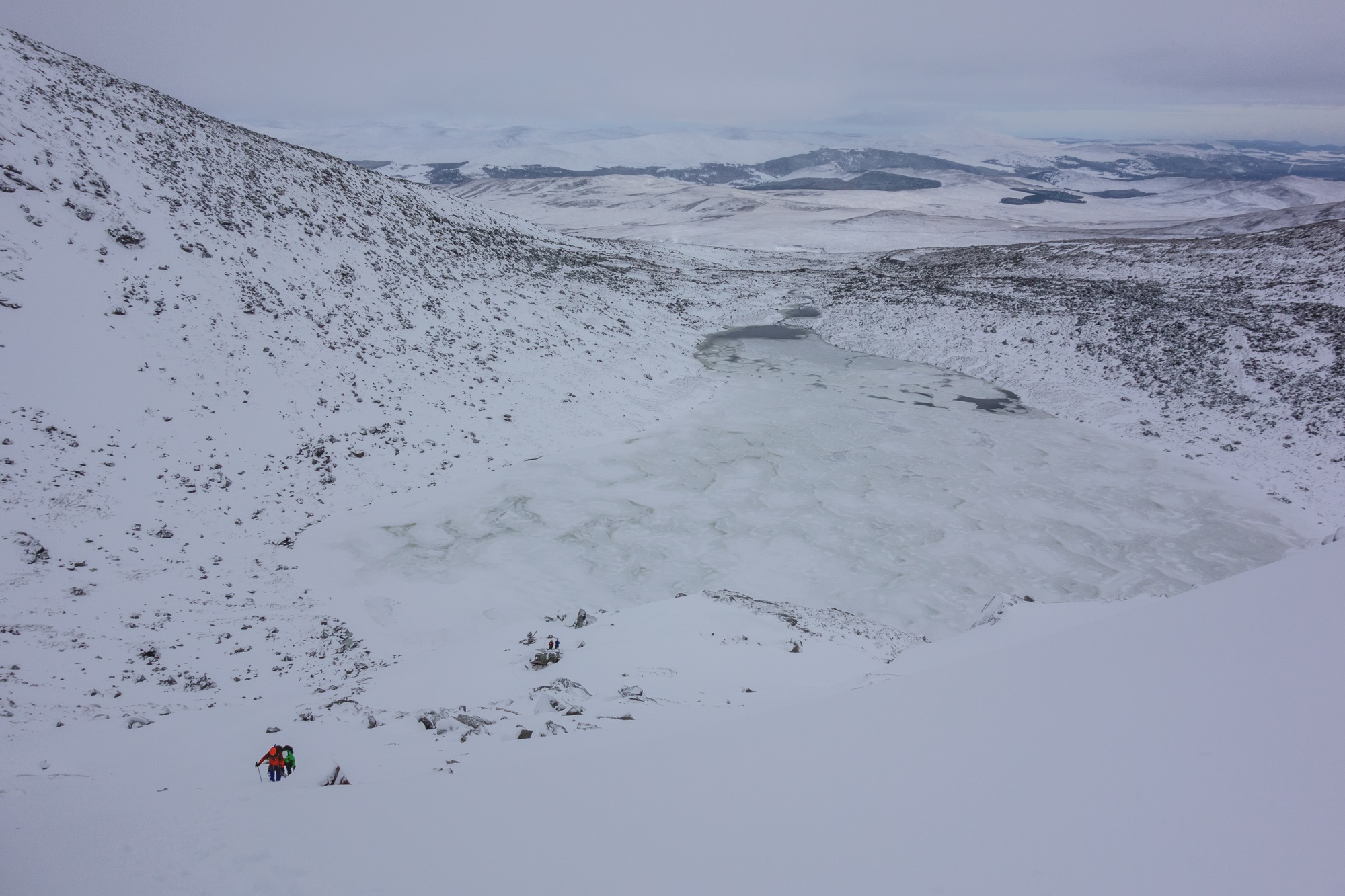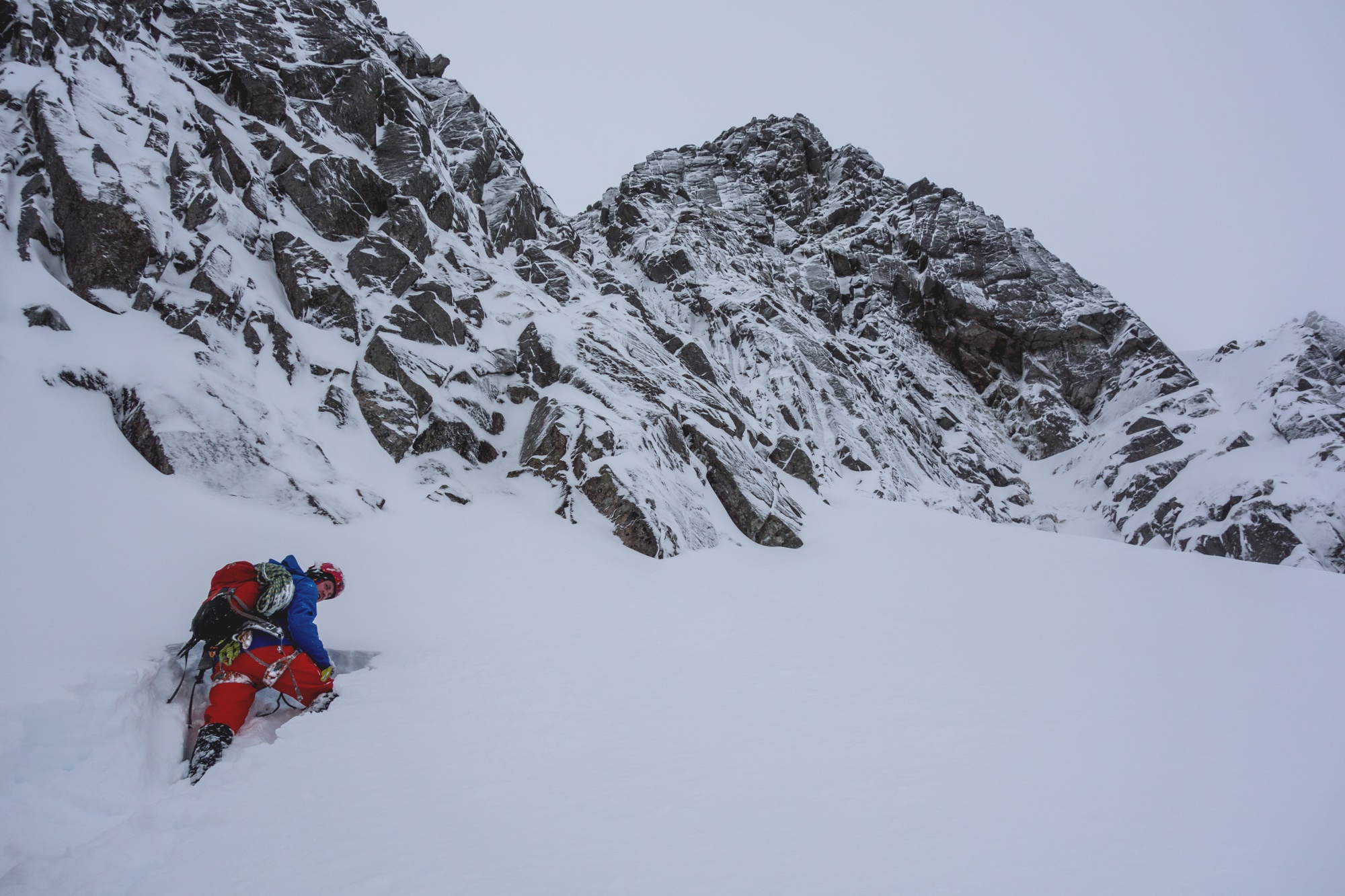 Callum kicked off proceedings and led us up a bold pitch with some steep steps to gain the main groove line in the centre of the face. Progress slowed and some tentative forays up subsidiary grooves eventually resulted in a down-climb to an in-situ belay.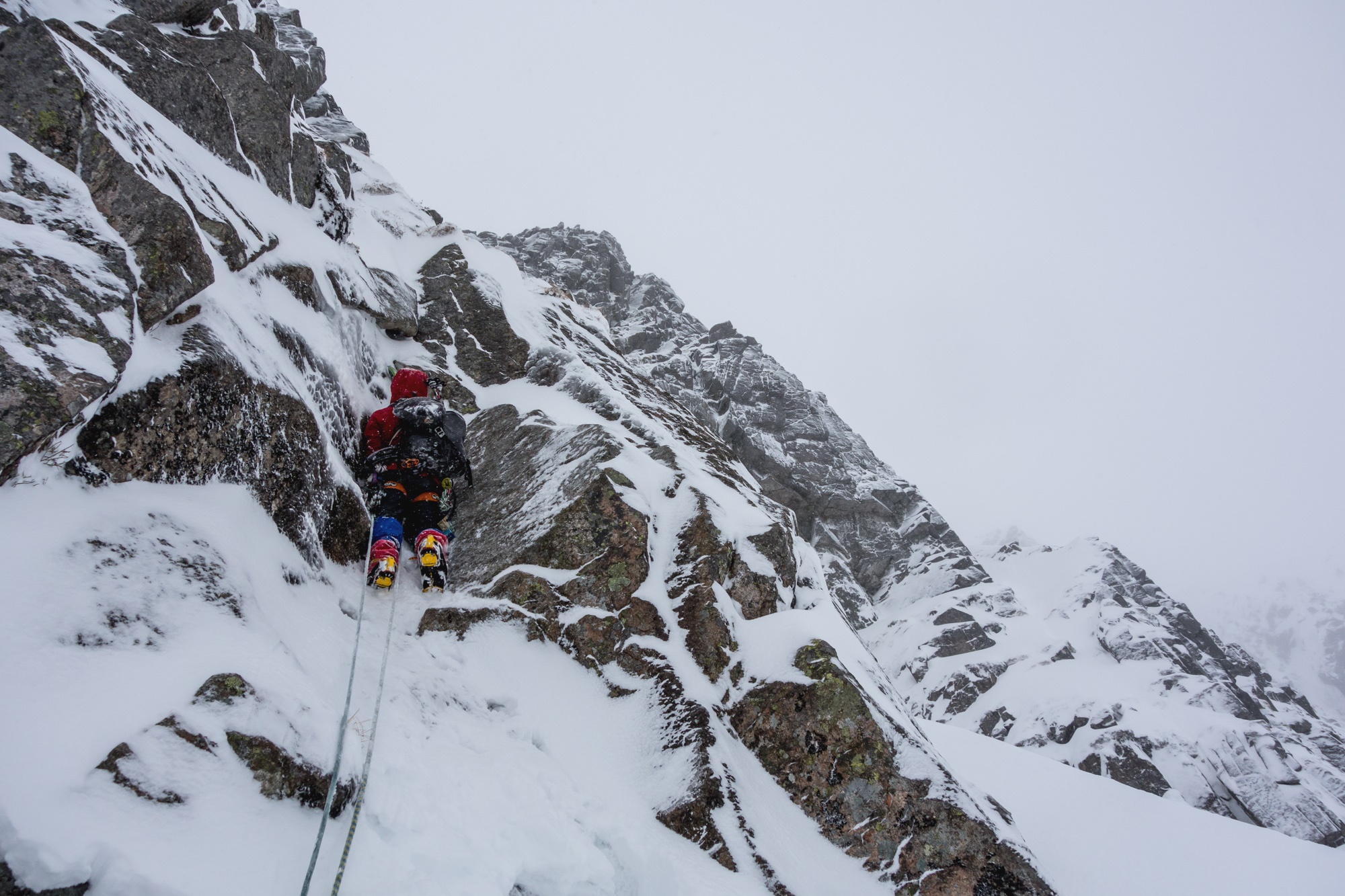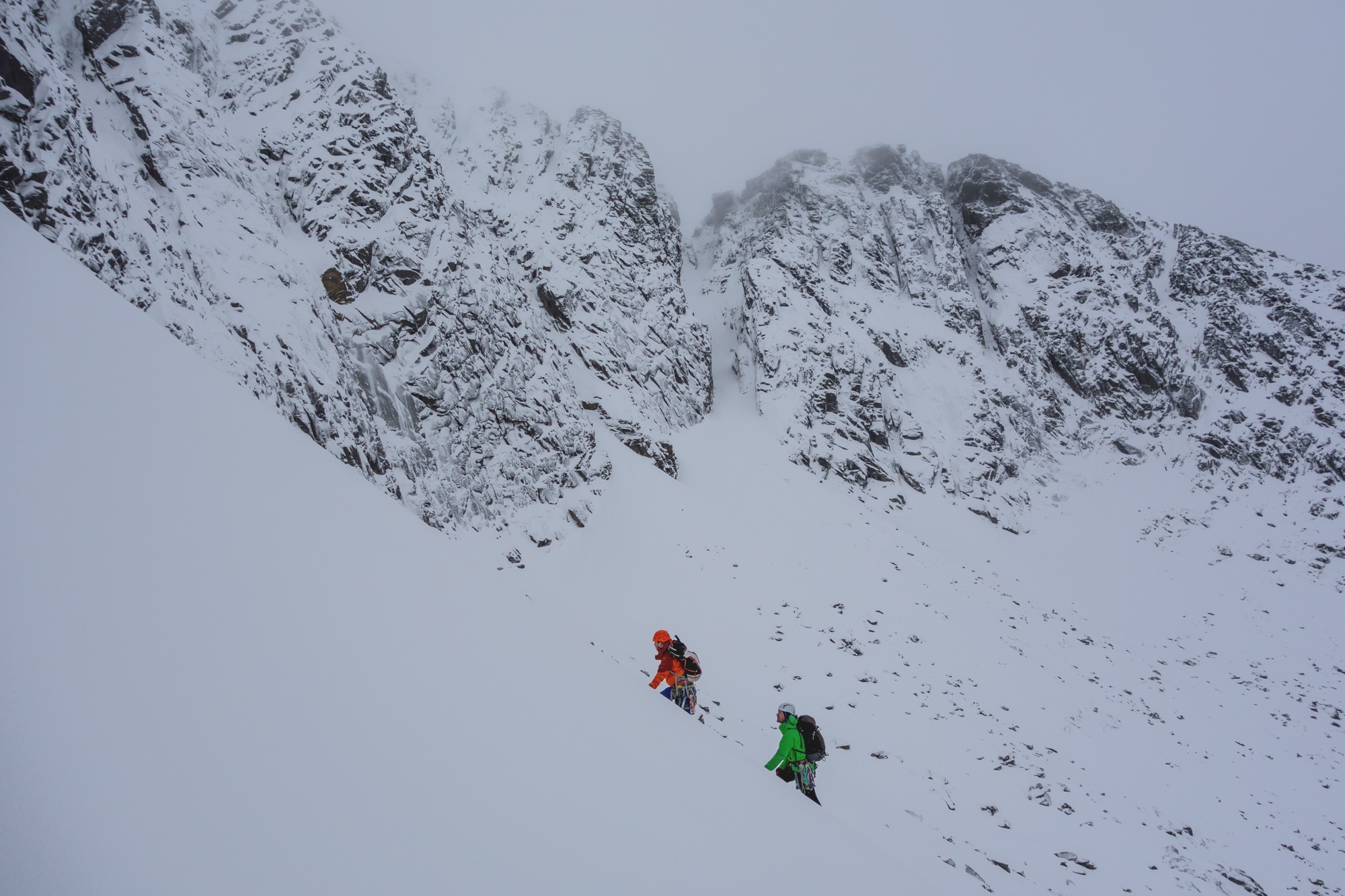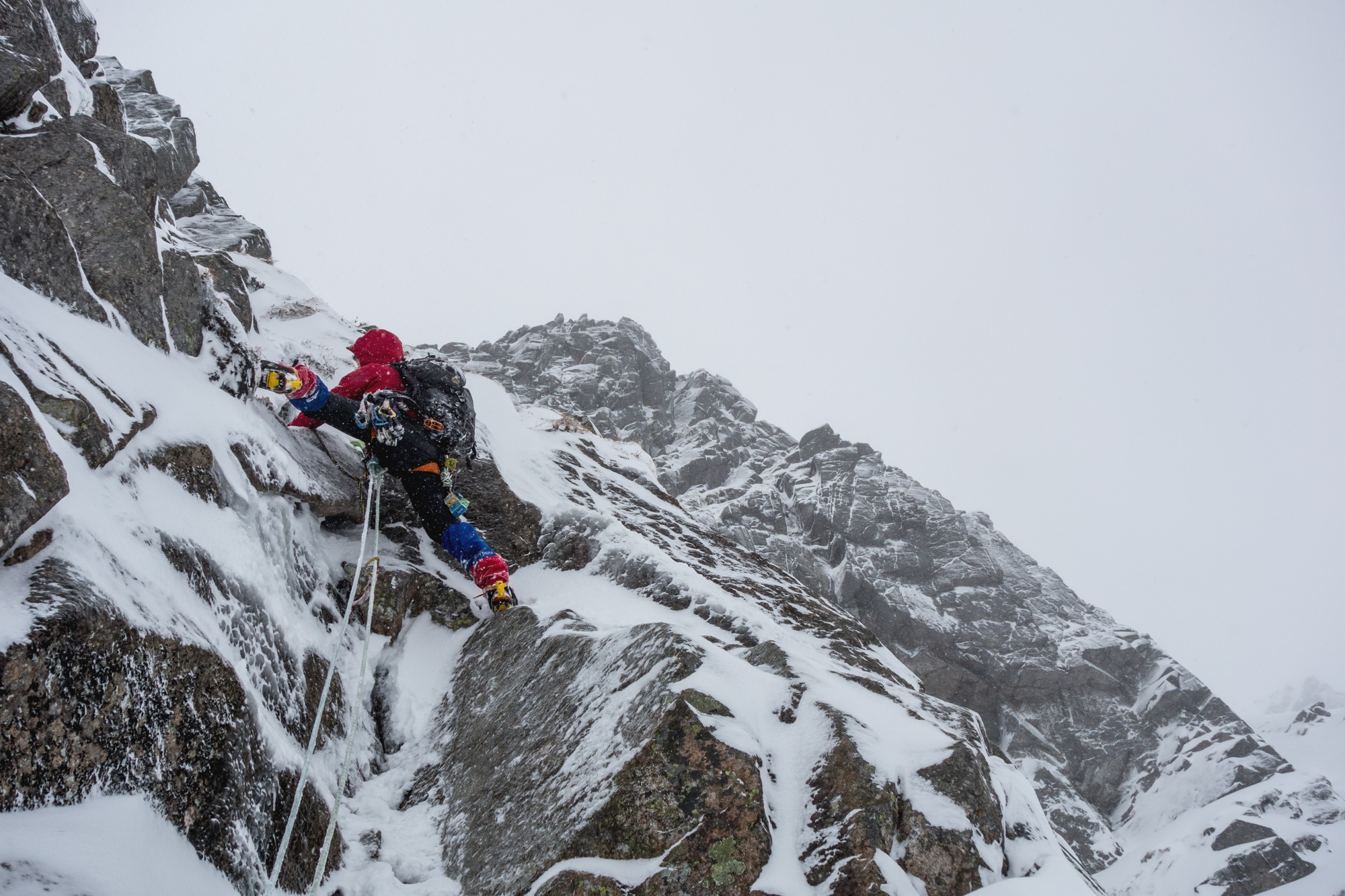 When Rob and I arrived at the stance, evidence of Callum's probings up blank grooves capped by roofs were all too apparent. By now we were questioning if we were on the right line, as nothing above looked like tech 5 climbing. With a lot of apprehension I tied in and went up for a look. Good hooks followed, but with nothing for feet on the blank slab I found the moves strenuous and awkward. After a few ups and downs I eventually uncovered an old peg, clipped it with relief and attempted to move higher, front-points struggling for purchase and spontaneously slipping. Time was getting on and with harder climbing obviously above and lingering doubts about our line, confidence was in short supply. I down-climbed to the belay and handed over to Callum.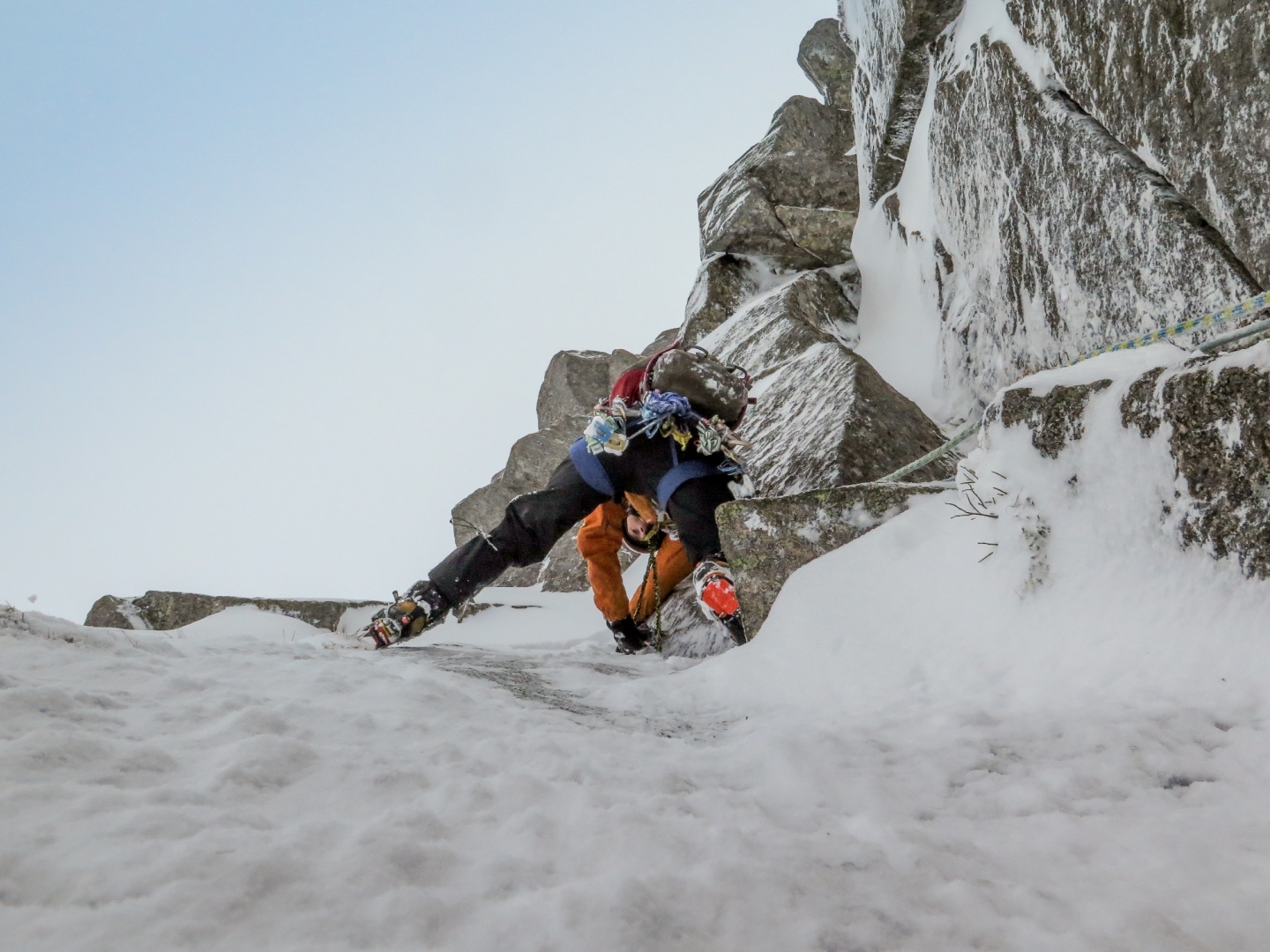 The high-point was regained and cracks in the capping roof above yielded good gear placements. Laying back on his tools Callum went to move around the roof when suddenly he was off! The gear held, so no drama, and on the next attempt he finessed his way through the crux to turf placements above. He disappeared around the corner and Rob and I exchanged looks which said "how on earth are we going to follow that?!"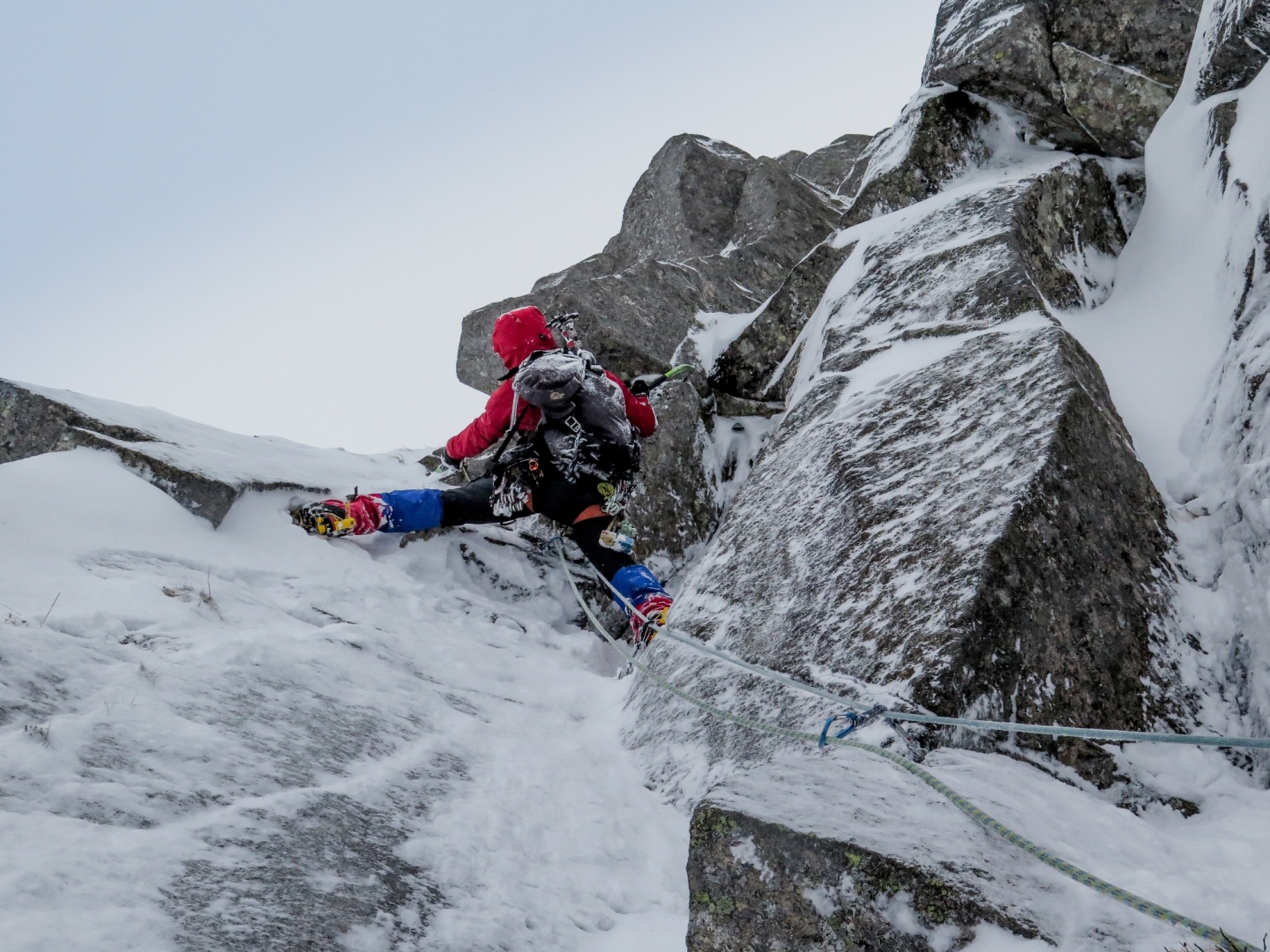 Follow it we did however, although after attempting to remove a well-placed bulldog for about fifteen minutes any ability to free the crux deserted me and I frigged my way through, only to endure the worst bout of hotaches I've ever had! The next thirty metres contained some excellent climbing and felt much more enjoyable and in-keeping with the grade. Rob took us rapidly to the ridge above and after a quick pitch past the first gendarme we moved together around the second and on up good snow to the icy plateau.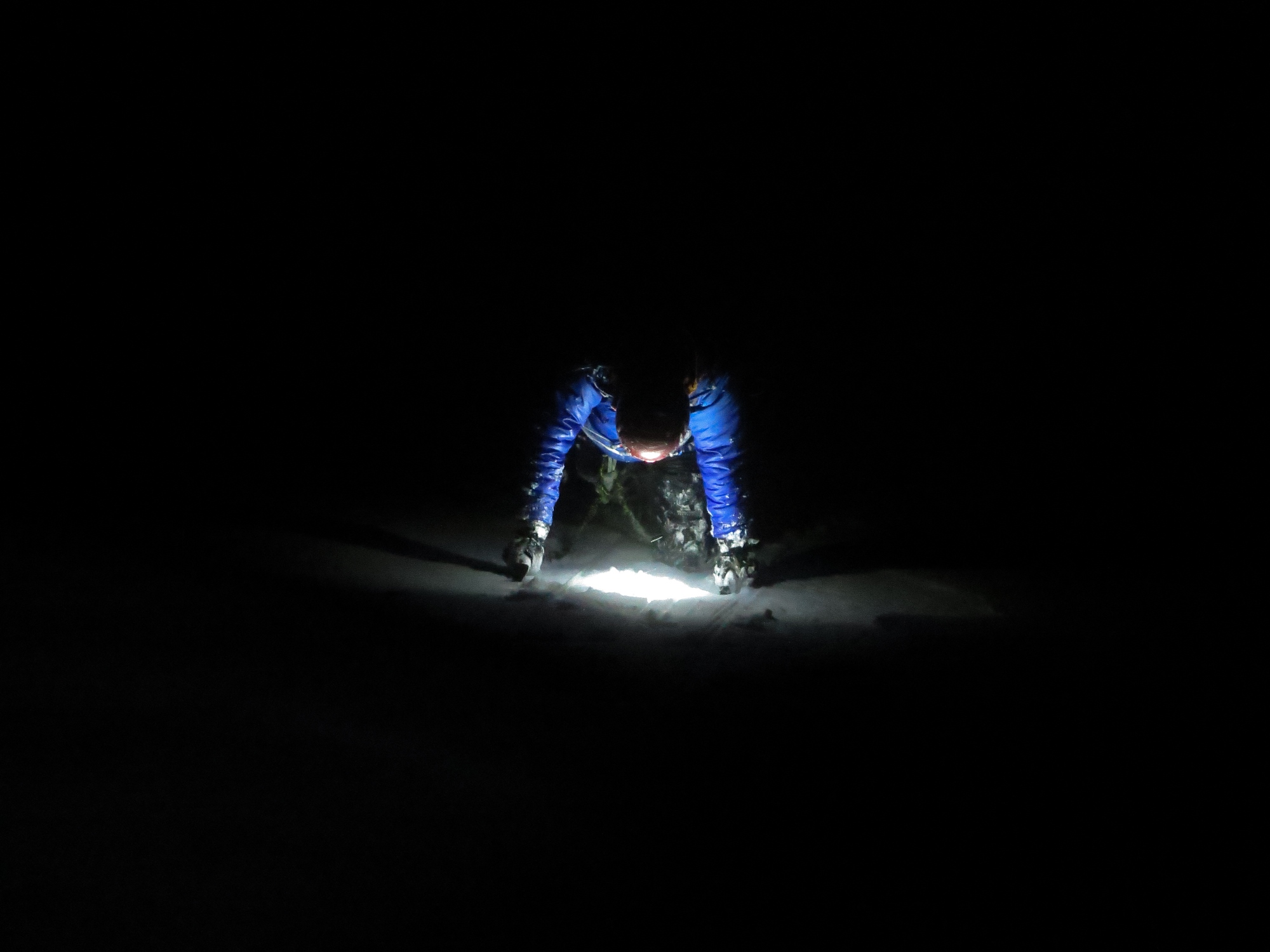 After some investigation it seems that we were definitely on the correct line, but we all felt the climbing on the crux section to be substantially harder than advertised. Ice on the slab would have helped considerably, although probably made it bolder. All told, a top day out in great company, with a good route that put up a bit more of a fight than anticipated!