The West Buttress (IV, 4) rematch was on! Conditions were good, the forecast excellent and schemes were hatched – we would arrive on Thursday night, blitz Beinn Eighe Friday and enjoy two leisurely days of Liathach ice over the weekend. West Buttress, a modest mountaineering route, easy even, well within our abilities. We were fit, psyched, overflowing with beta from our conditions-thwarted attempt in November, unstoppable. We even had a Harrison with us. It was basically in the bag. Except it wasn't…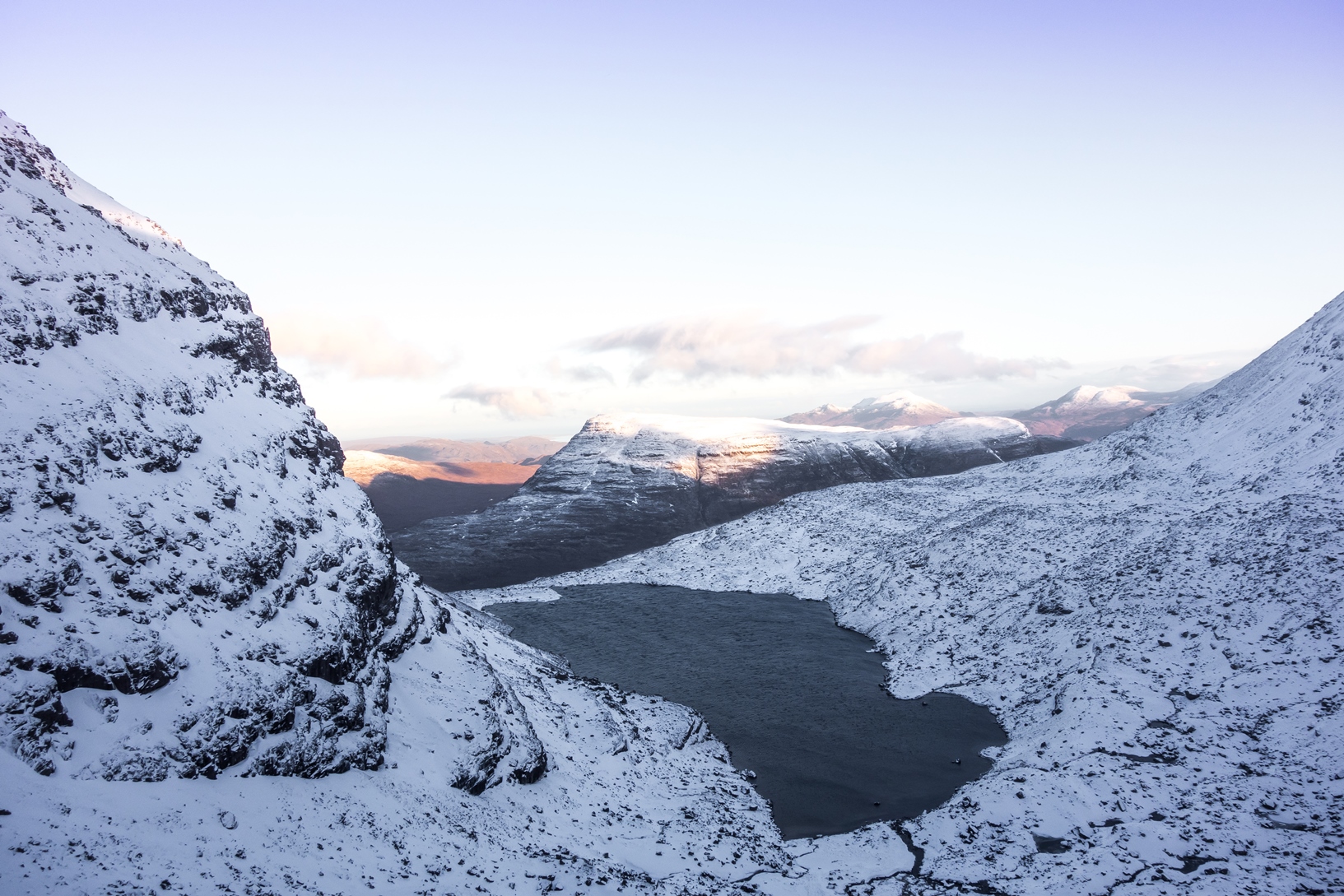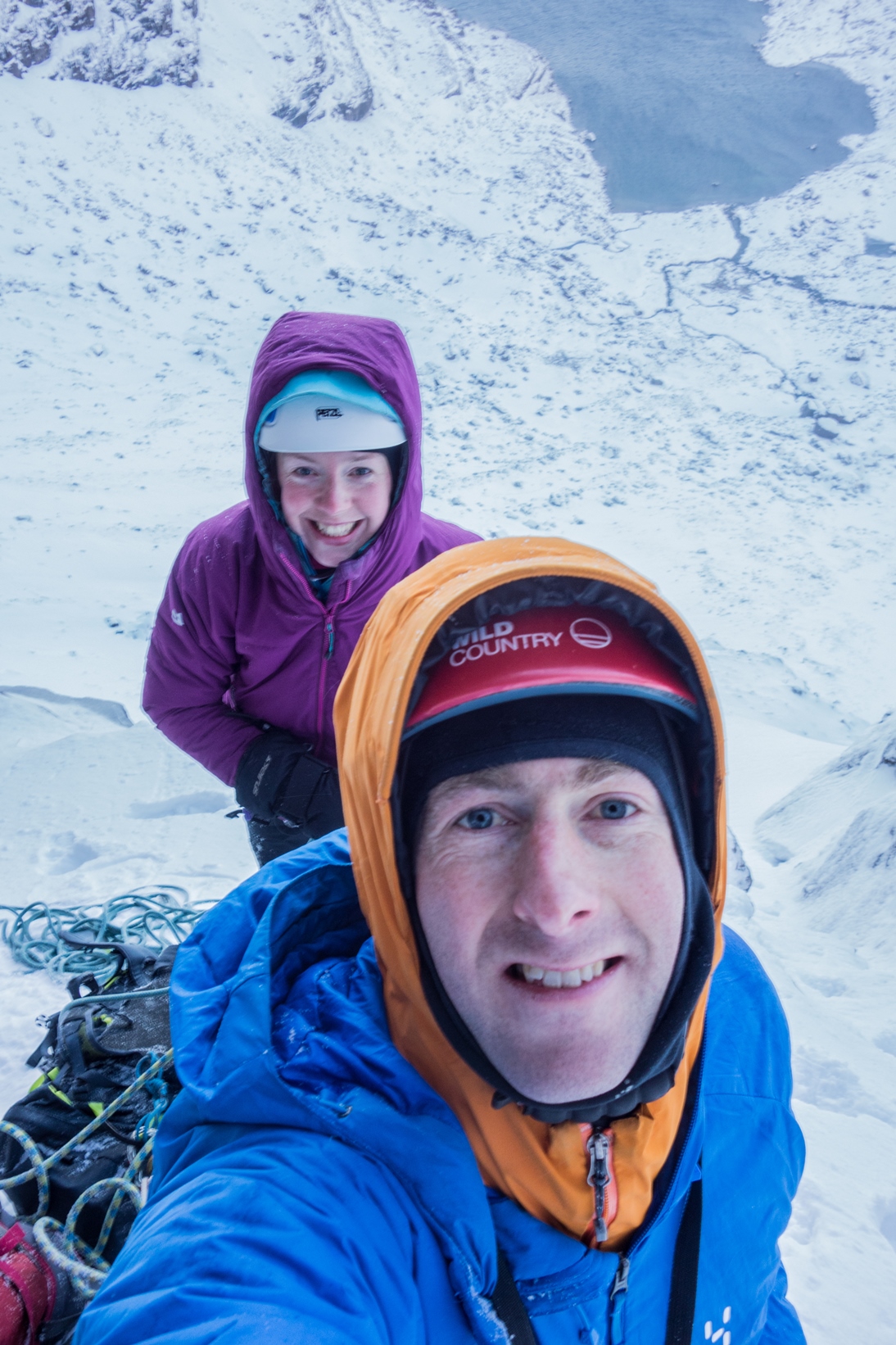 A cold, breezy but beautiful walk was the prelude to a rapid ascent of the first part of West Central Gully. An incredible amphitheatre of steep quartzite loomed above, festooned with icicles and rime. Deep soft snow did nothing to hinder us and the mire of sketchy unfrozen crud from November was transformed into a straight-forward ascent.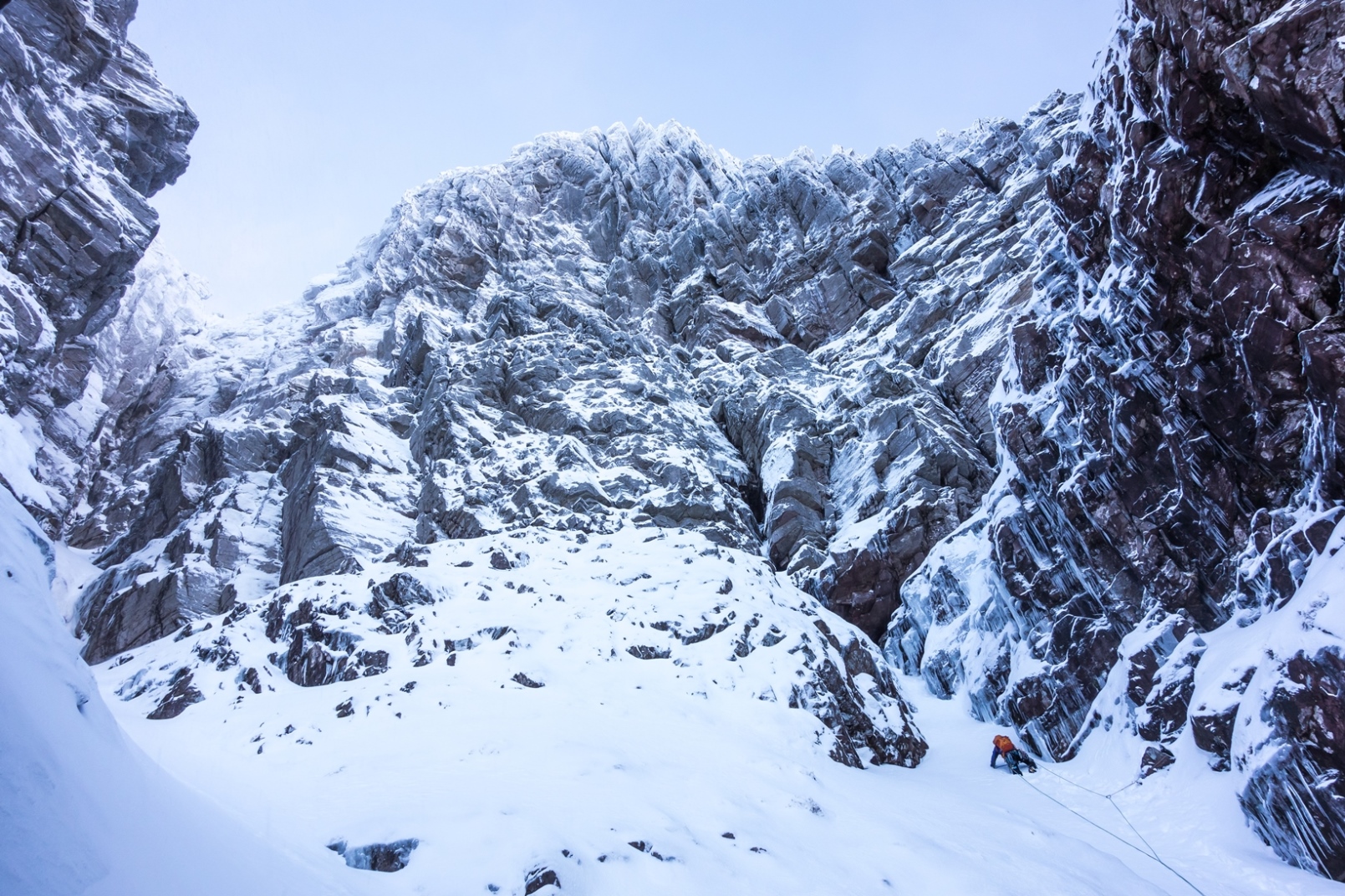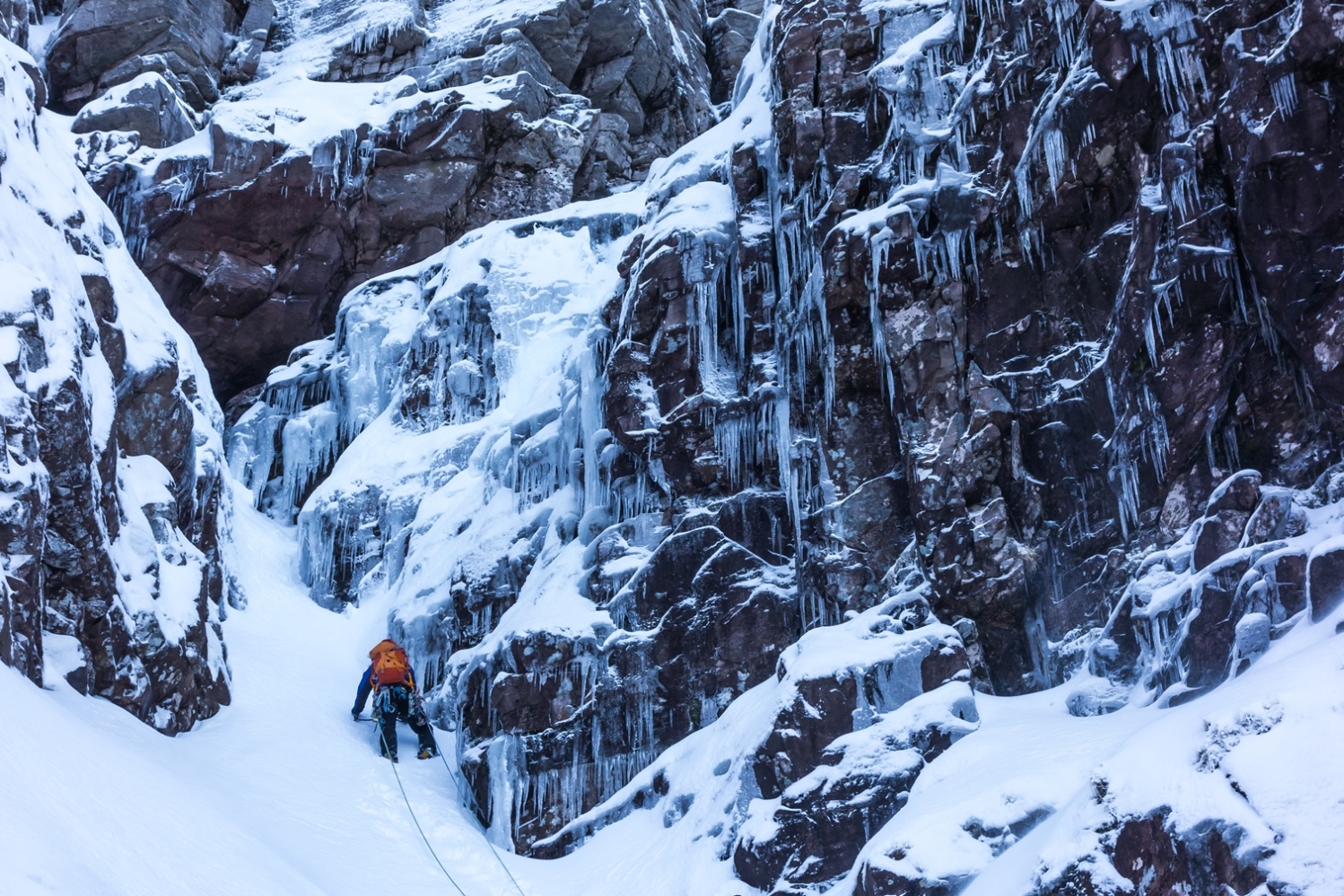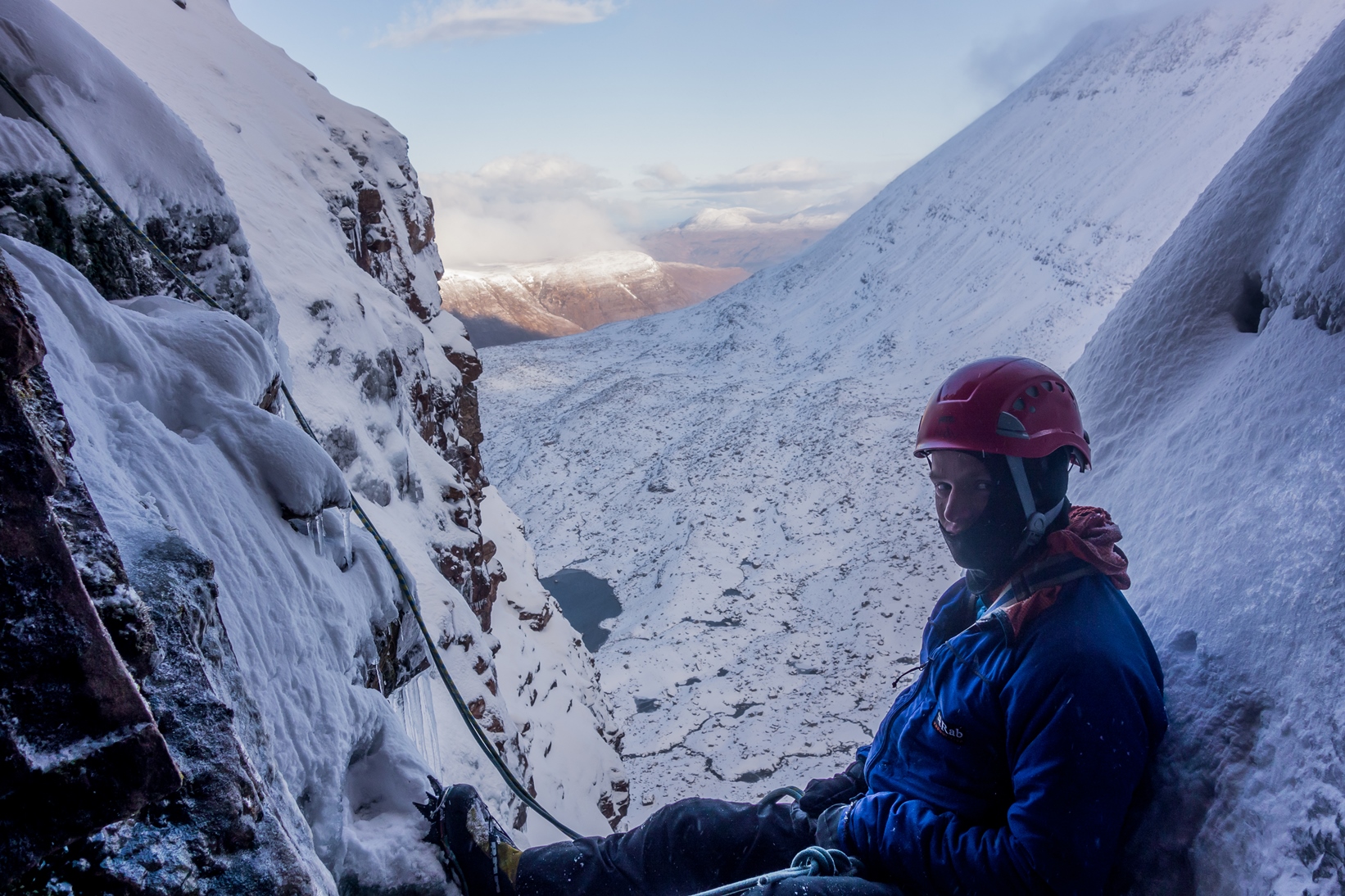 Perched in our eyrie, sheltered from the wind, Andy and I shot the breeze while Debs raced across the quartzite to join the crest of the buttress. Another rope length followed, we were flying.
And then we weren't. Stood below an improbable-looking wall we began to stall. I headed up a steep ramp, making for a crack in the top of the wall. It was doable, but hard and another team had found a way around. I reversed and we traversed right searching for weaknesses – the cliff band above giving us nothing. I eventually settled on a balancy rising traverse to gain a steep chimney. From below it looked amenable but in reality was physical and technical. By the time we regained the correct line we had lost two and a half hours.
No matter. We had plenty of daylight, straightforward climbing above and despite the worsening weather we pushed on to the final tier. Andy took the reigns – having been here before he knew exactly where to lead us. A big traverse right, a ramp to the left and then we were heading straight up to glory, the top a mere 40m above. What a pitch I thought, outrageous for the grade in fact…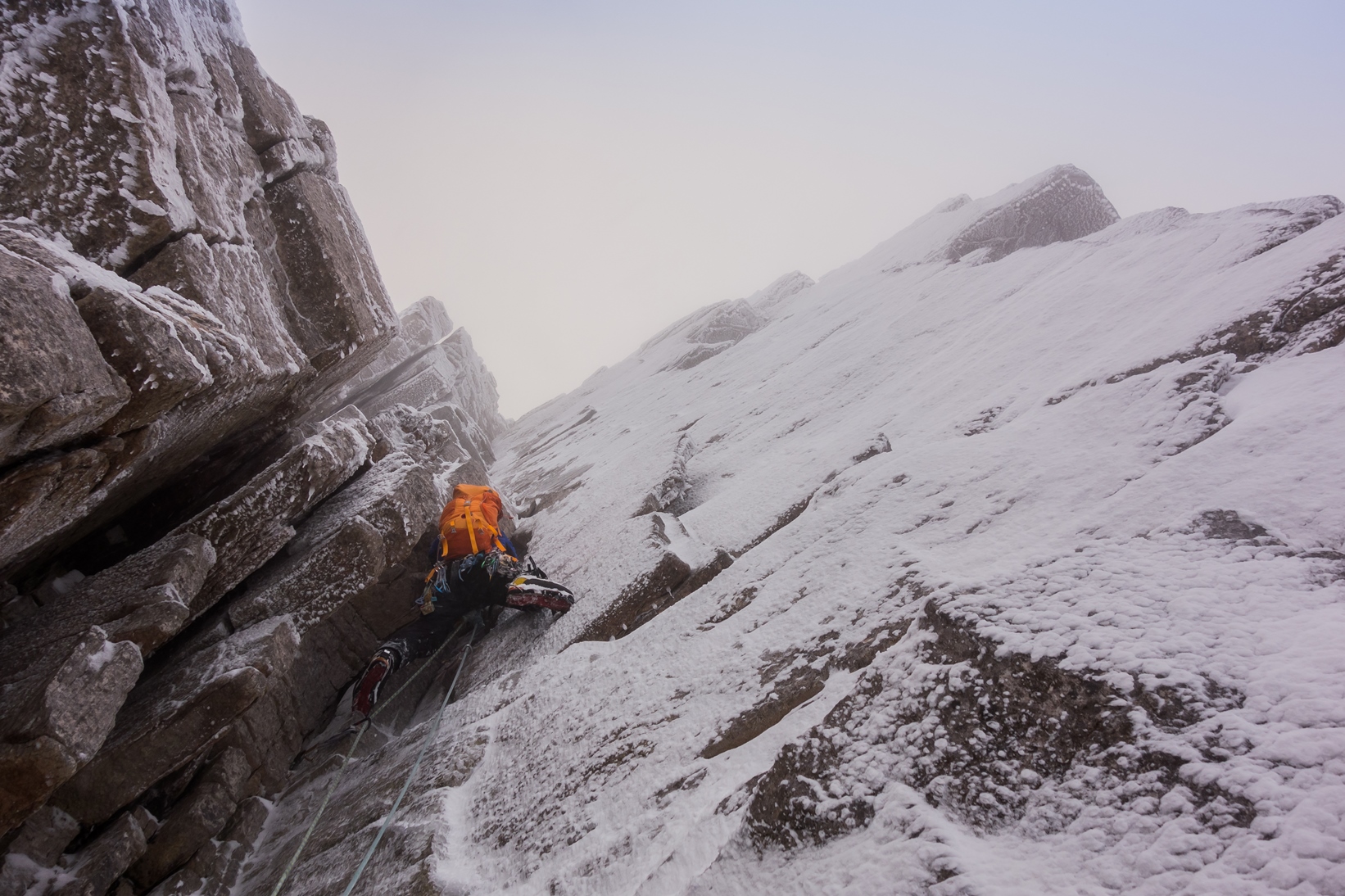 Hours later, in the dark, the wind howled and the spindrift stung our eyes. We could find the start of the normal finish, climb it, navigate off and descend in the maelstrom or do three long abseils and traverse into and down Fuselage Gully (II) to face bitter defeat and the long walk out. We chose the latter.
Debs and I reluctantly rested on Saturday but we were determined to salvage the weekend by climbing an easy classic on Sunday. George (III, 4) was just the ticket – a deep gully that we had wanted to do for years, set in the back of a stunning coire on my favourite hill.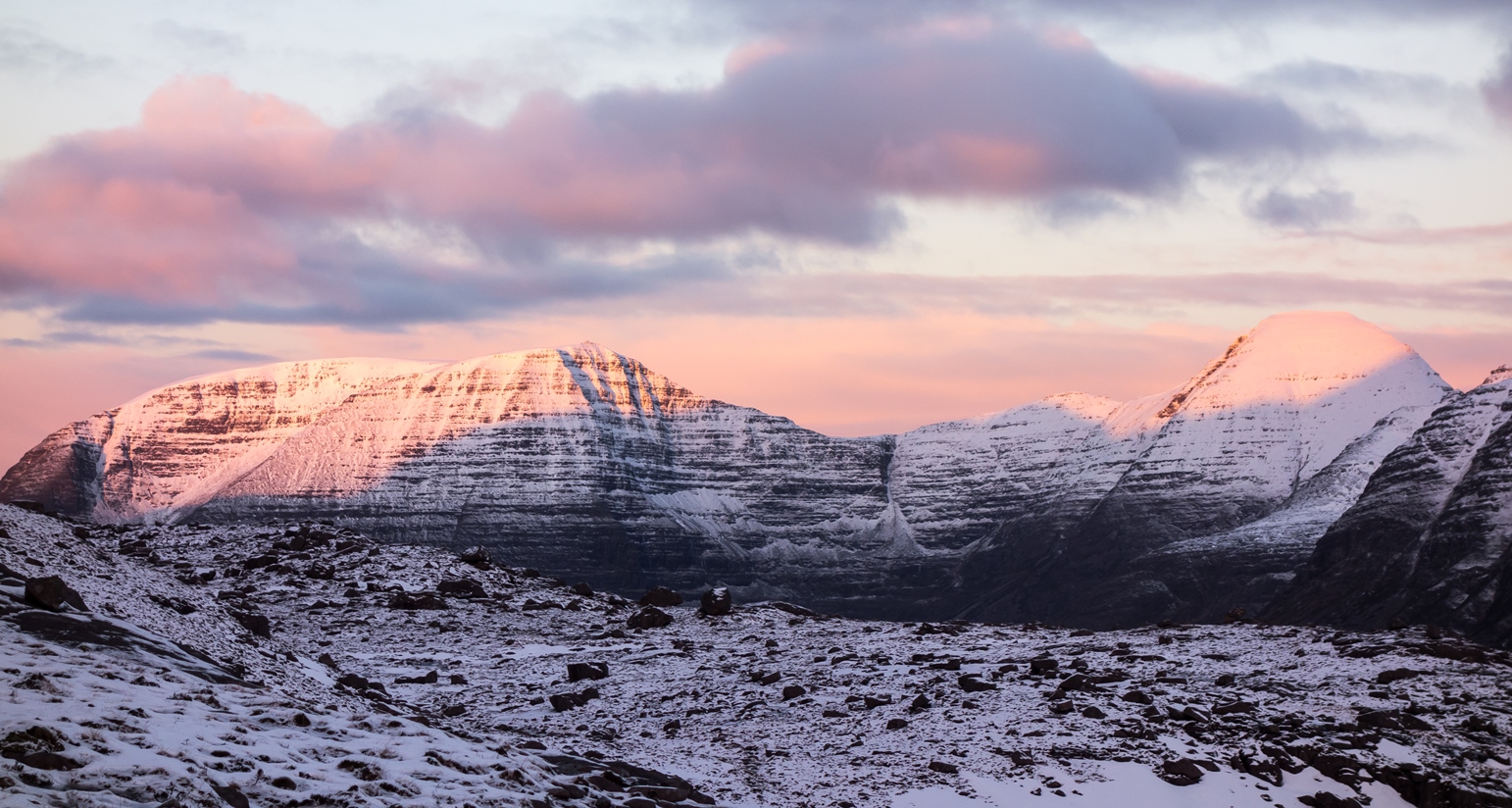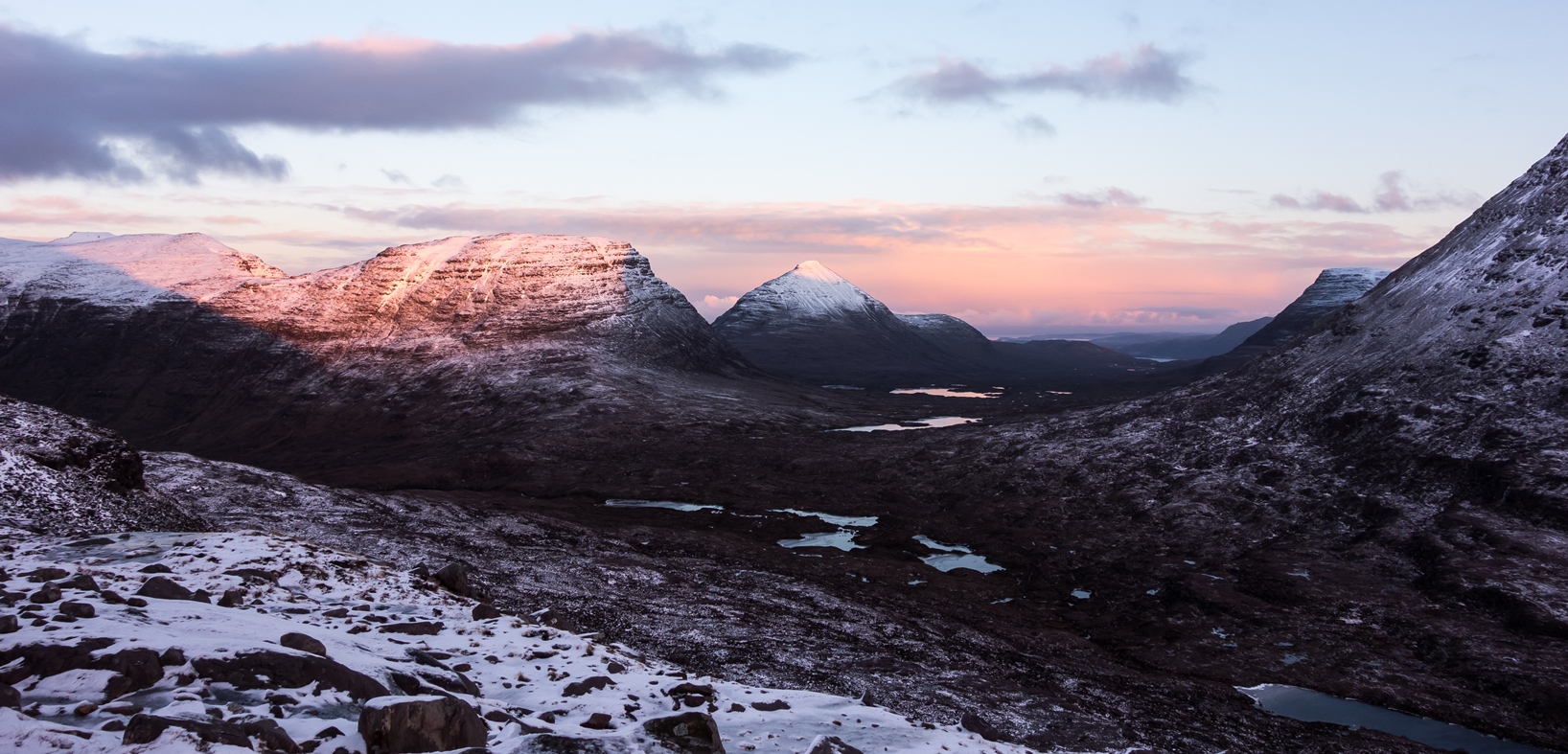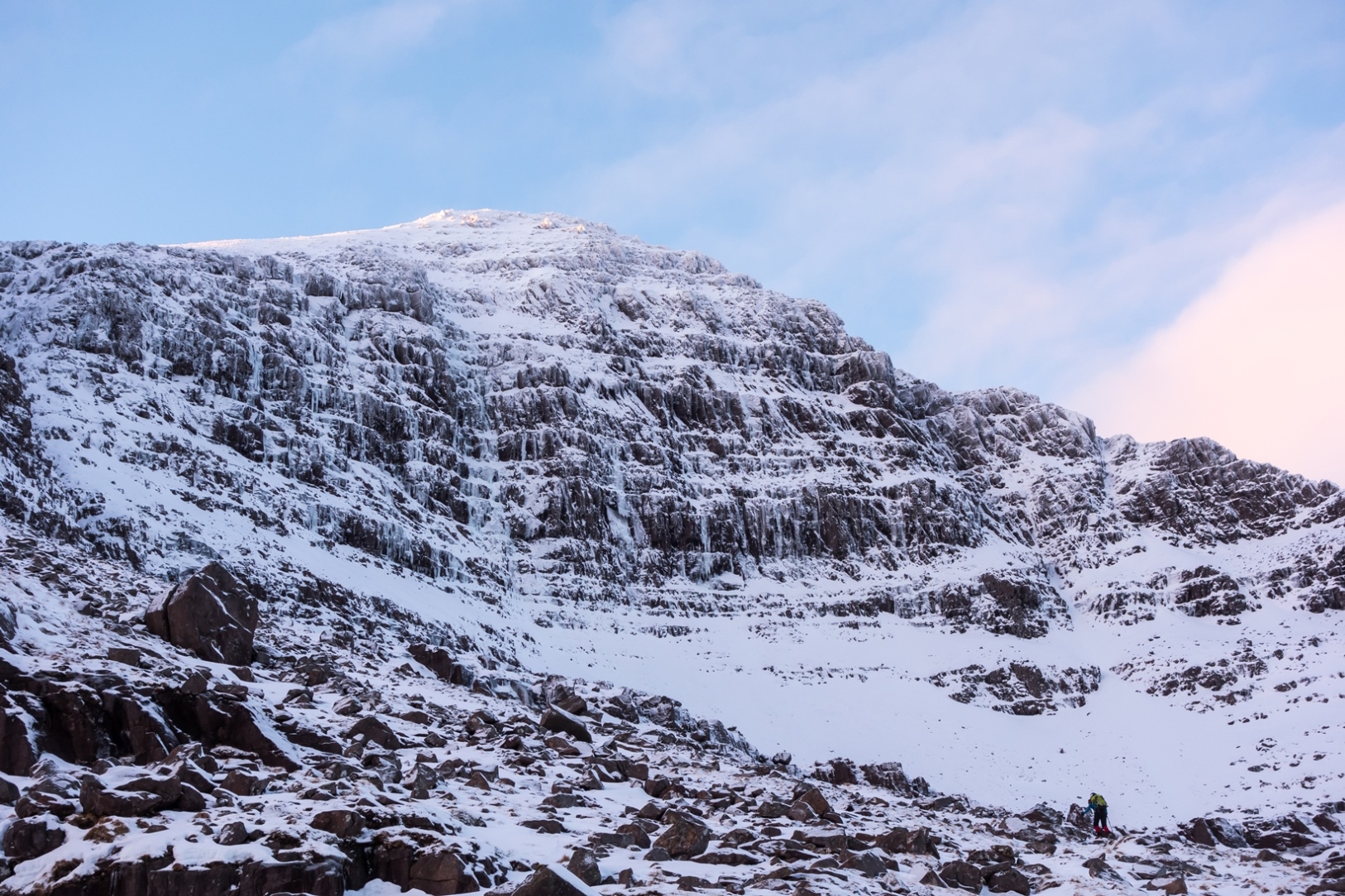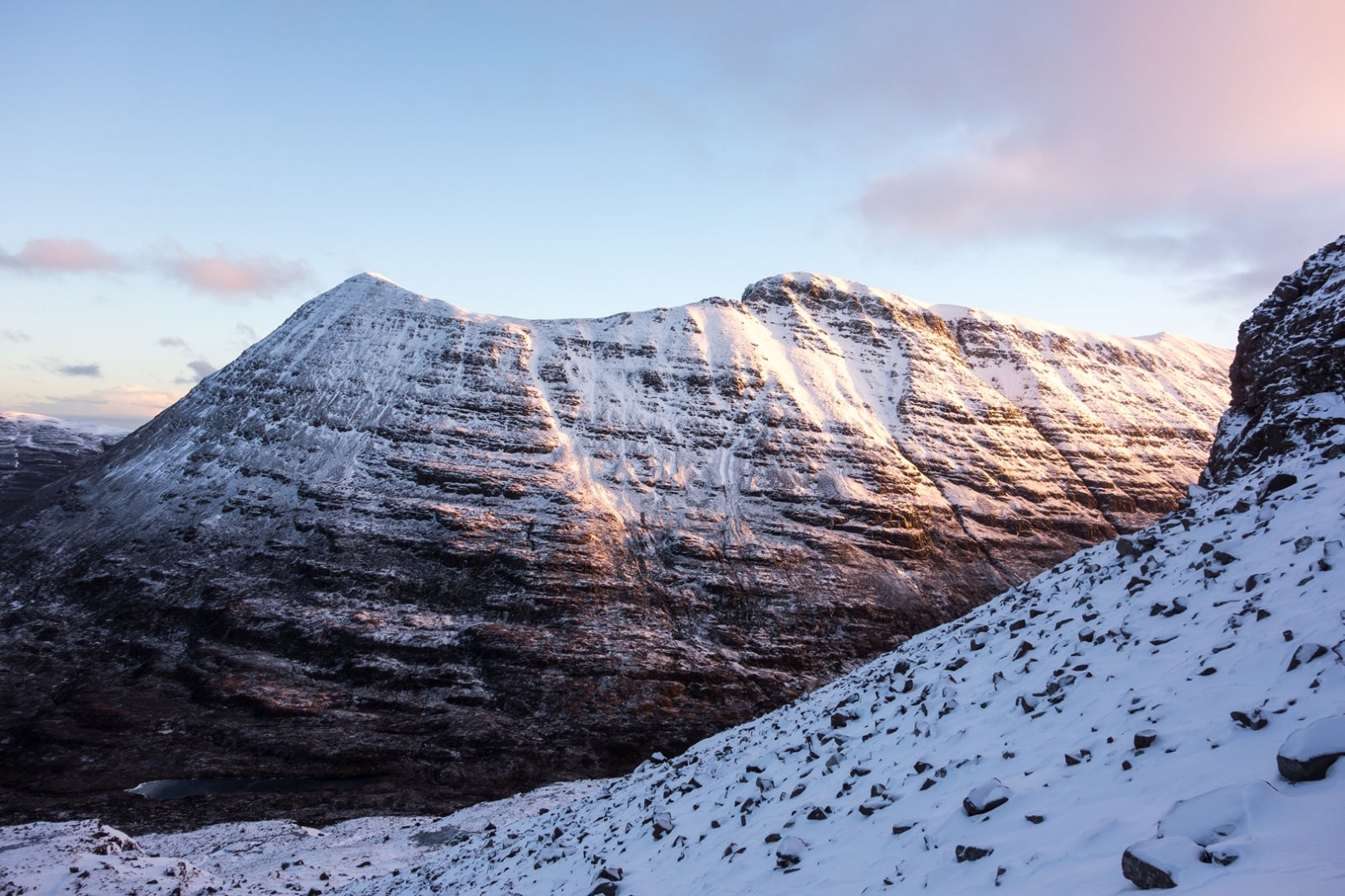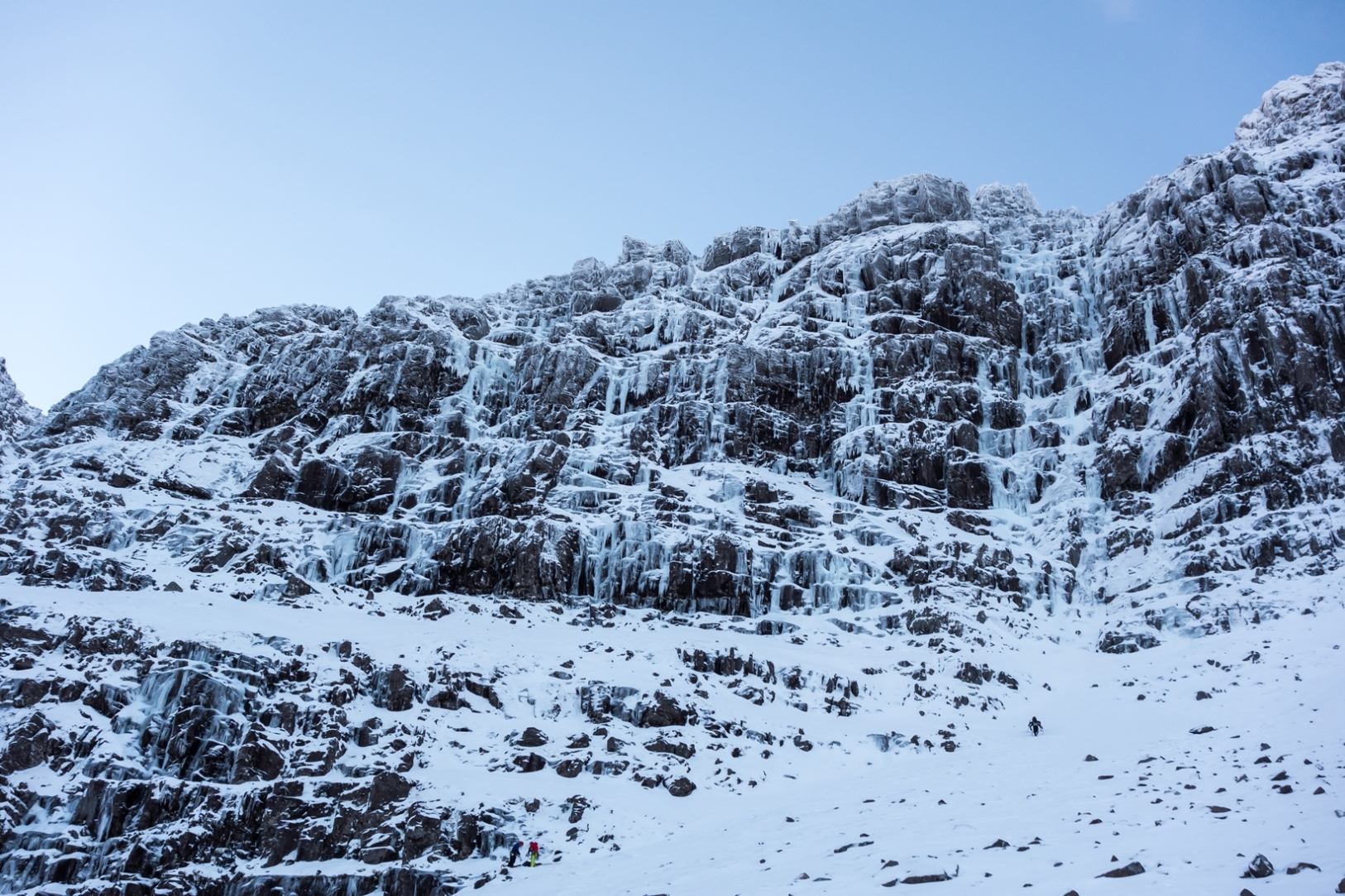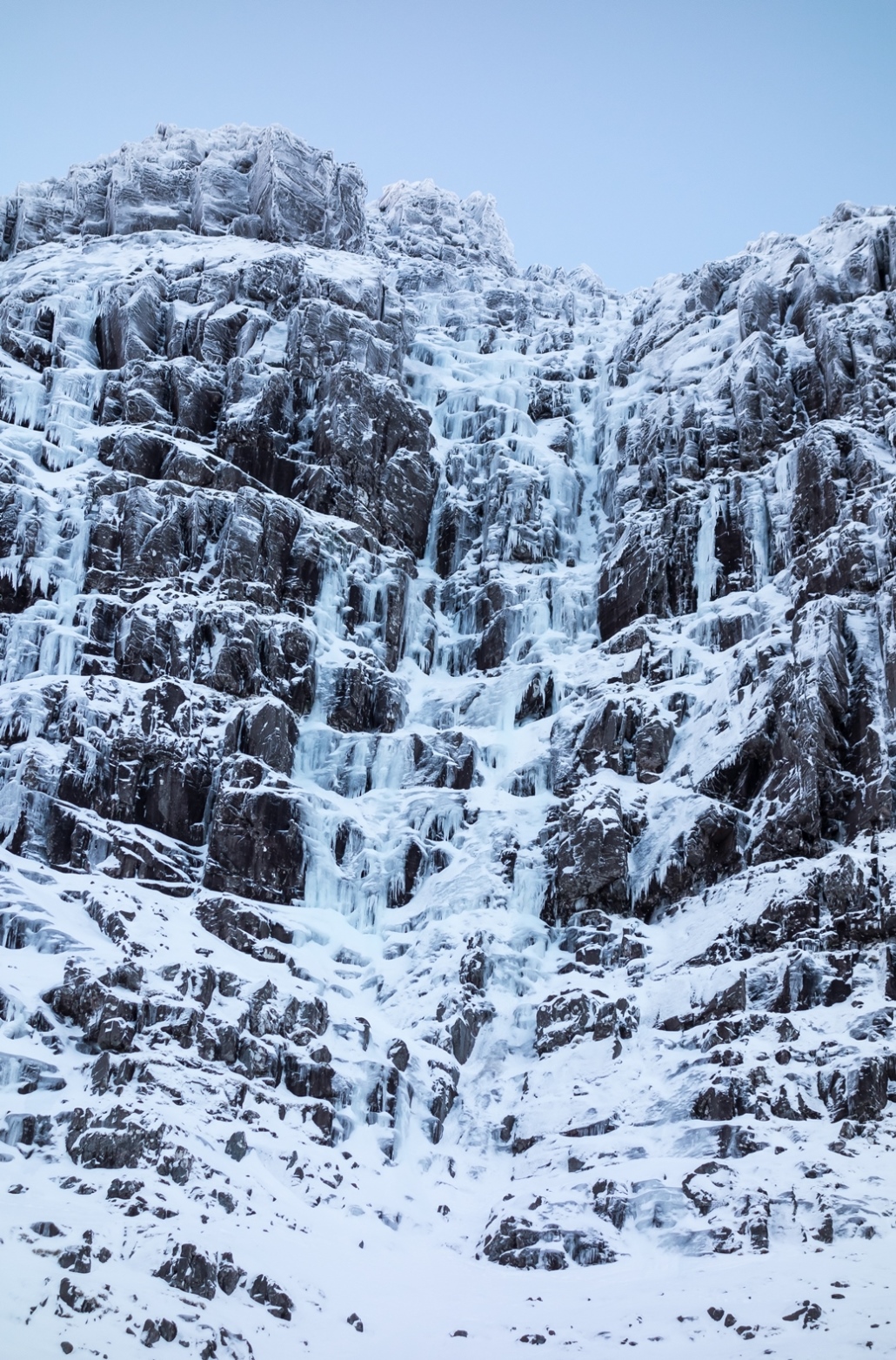 Whilst it was indeed fantastic, George wasn't exactly what I was expecting! There was no real ice to climb and all the cruxes were mixed – steep pulls over chockstones and wedged blocks.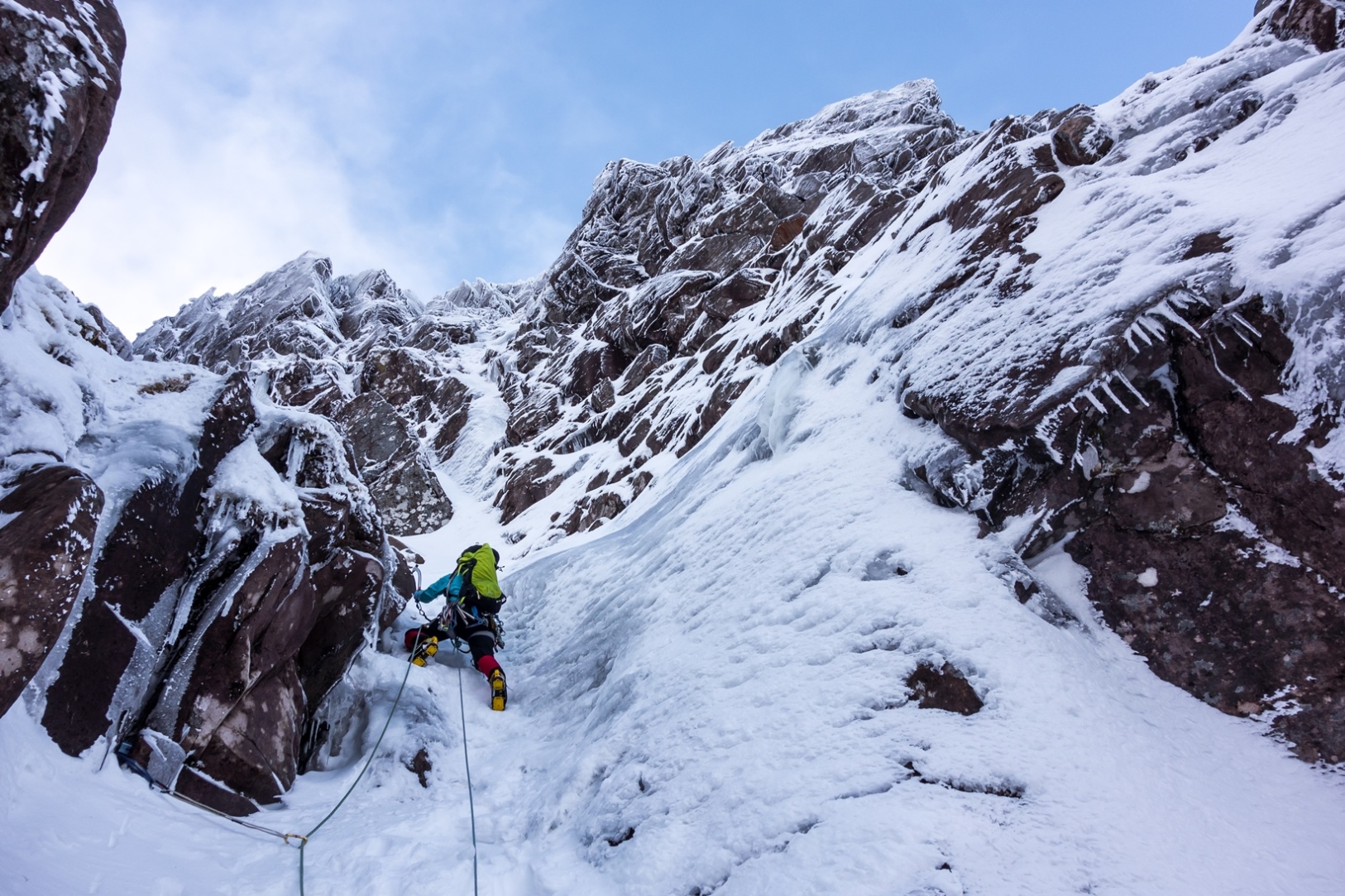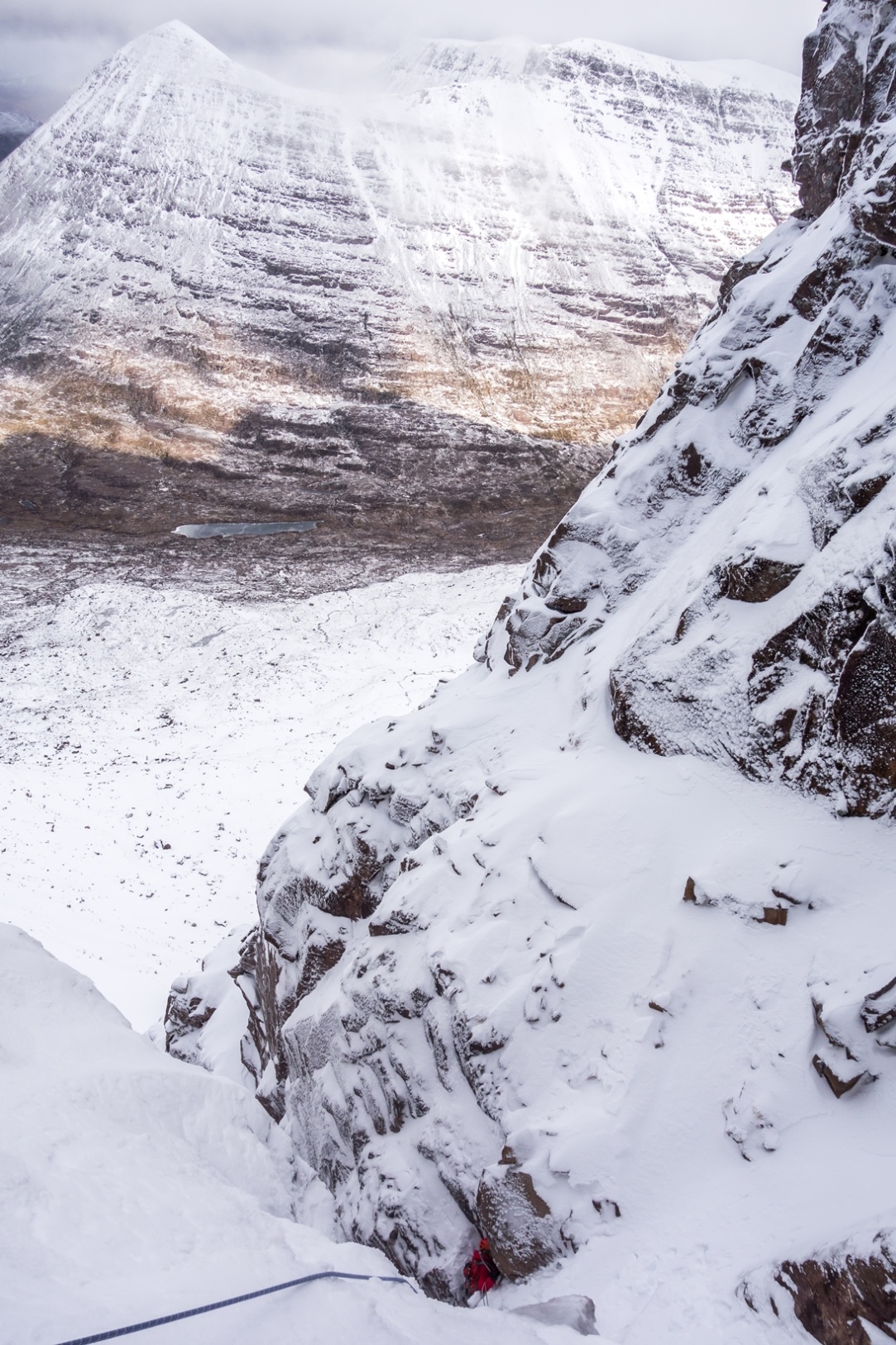 We topped out in the early afternoon to be met with amazing views of the coires and Main Ridge of Liathach (II), where ant-like climbers could be seen traversing the pinnacles.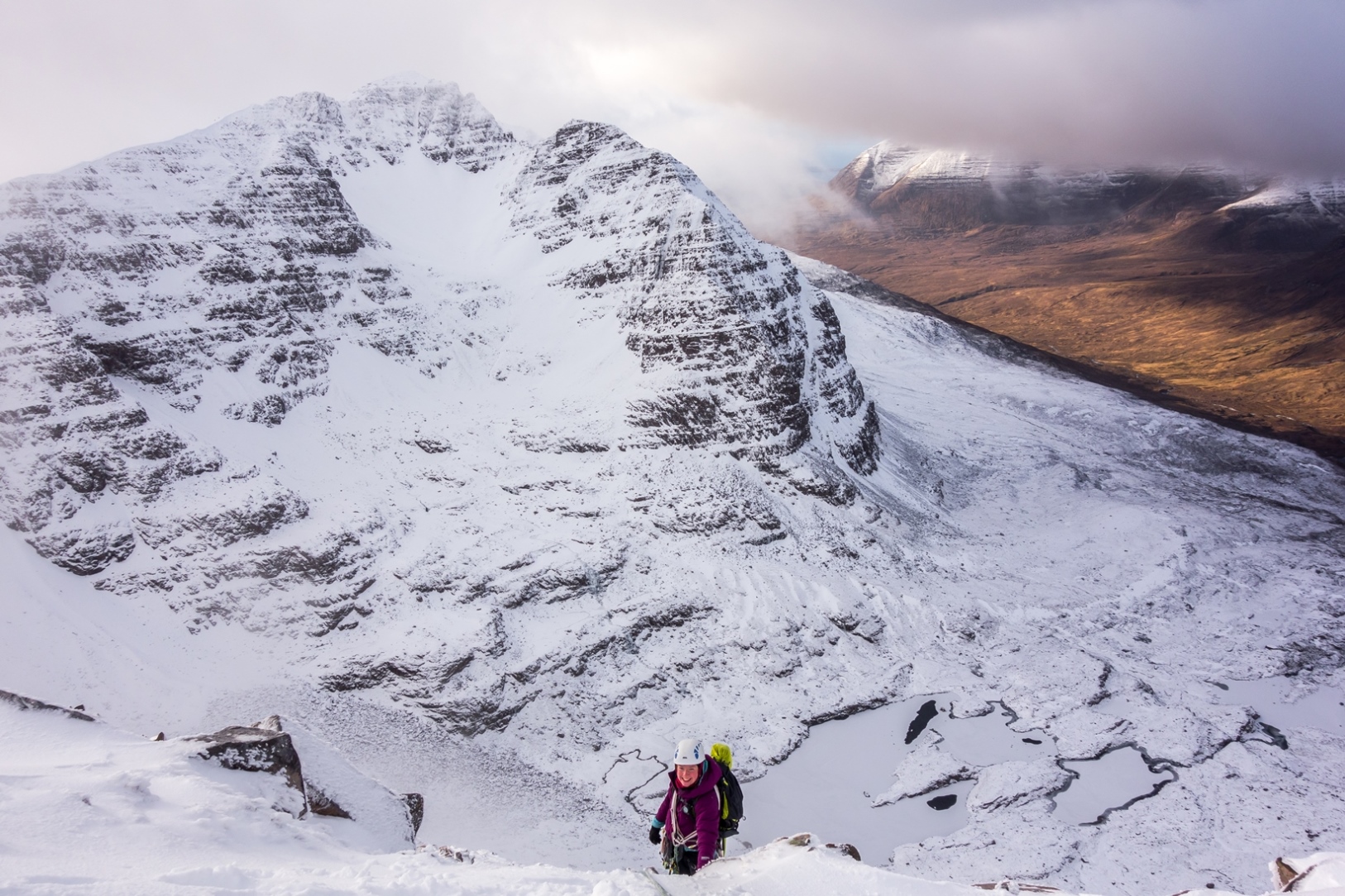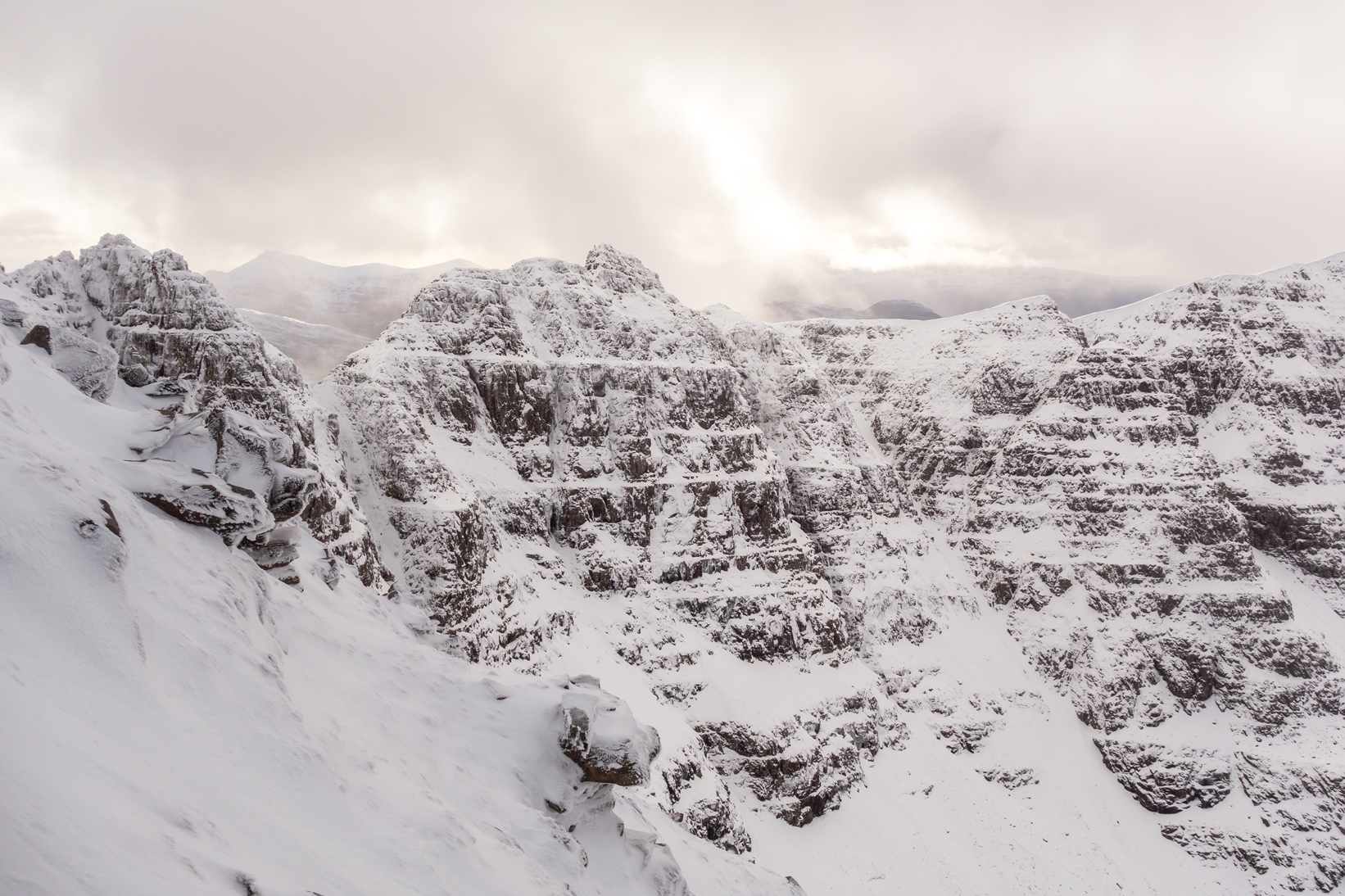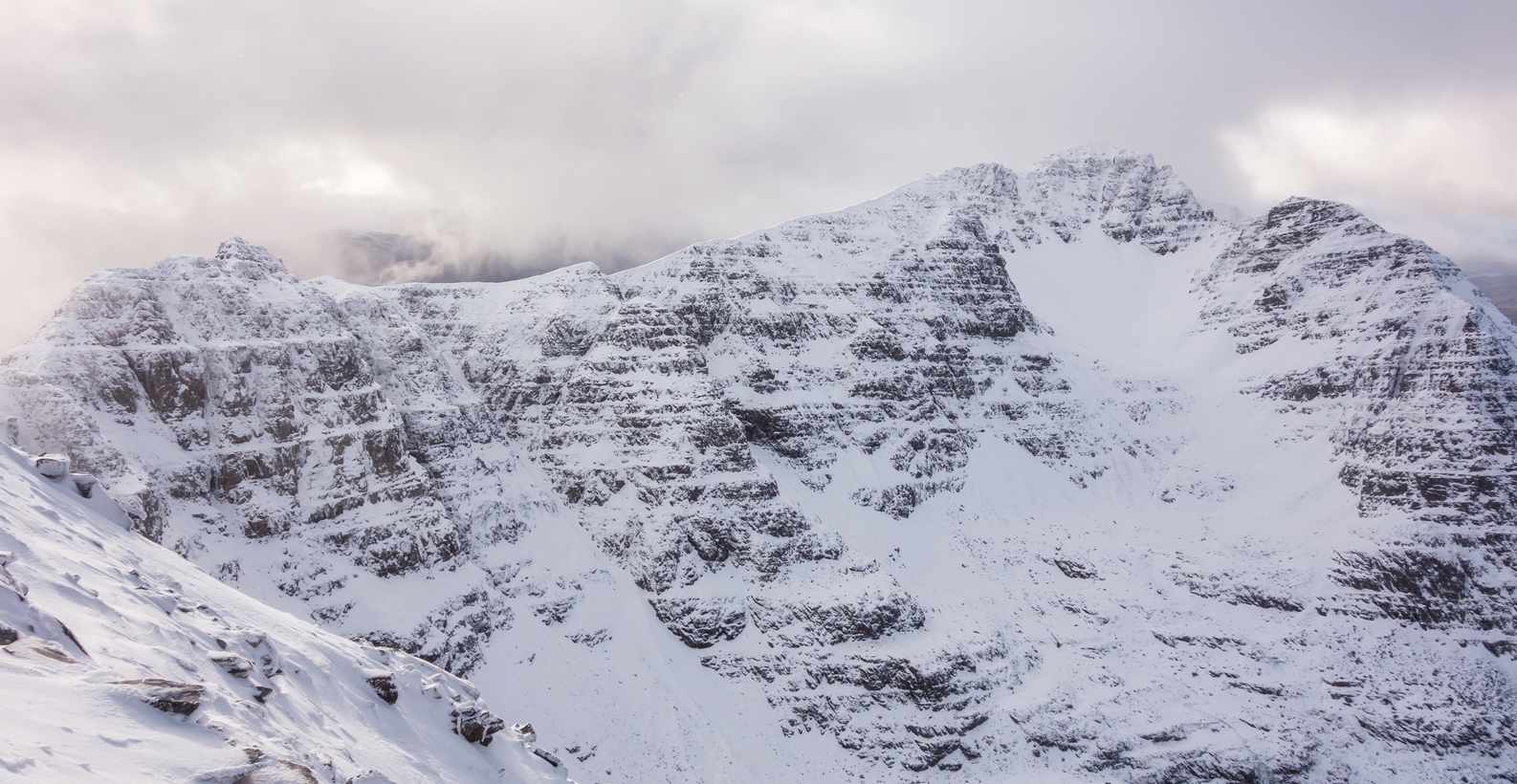 We made a non-trivial descent down the North Ridge of Spidean (I) and returned to the glen happy to have had such an adventurous weekend in a truly stunning place! West Buttress round 3 anyone?