People have been out enjoying good early season winter climbing conditions since the start of November, but a few days of thaw put an abrupt stop to that until this weekend. Temperatures dropped sharply mid week and snow showers on light westerly winds created a superficial covering down to low levels. Anticipating white rock and frozen turf on the highest cliffs, Andy and I made for the Northern Corries with open minds and a large selection of candidate routes.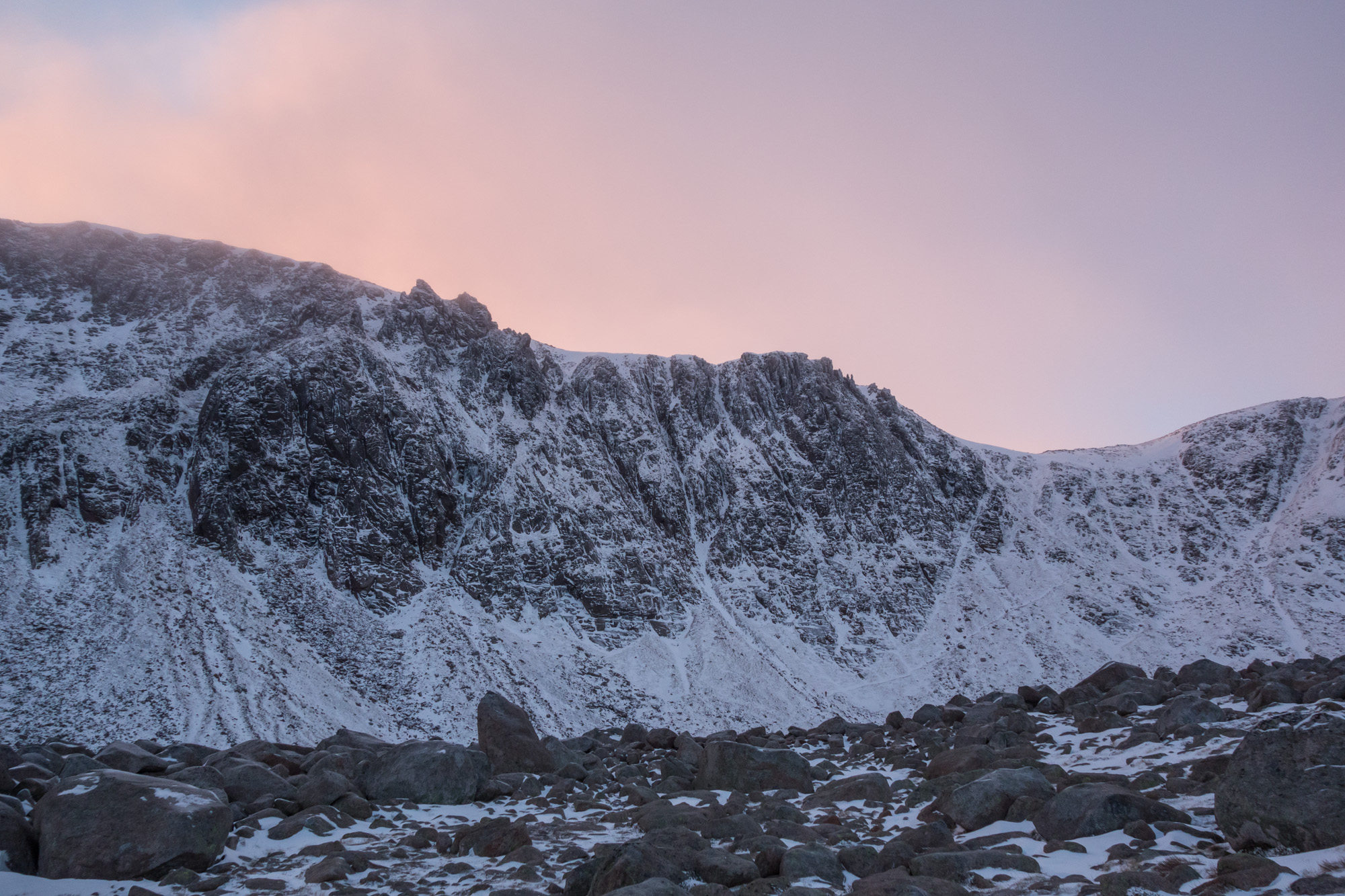 As soon the cliffs of Coire an t'Sneachda came into view it was clear a rethink and careful route selection was required. In our eyes the Mess of Pottage and Aladdin's Buttress were unjustifiably black and only the higher, slabbier ground had a sufficient coating of powder and light hoar to be acceptable for a winter ascent. The cold, dry air and low wind speeds had precluded rime formation. We elected to climb Pygmy Ridge (IV, 5), a good early season choice with no reliance on frozen turf or consolidation.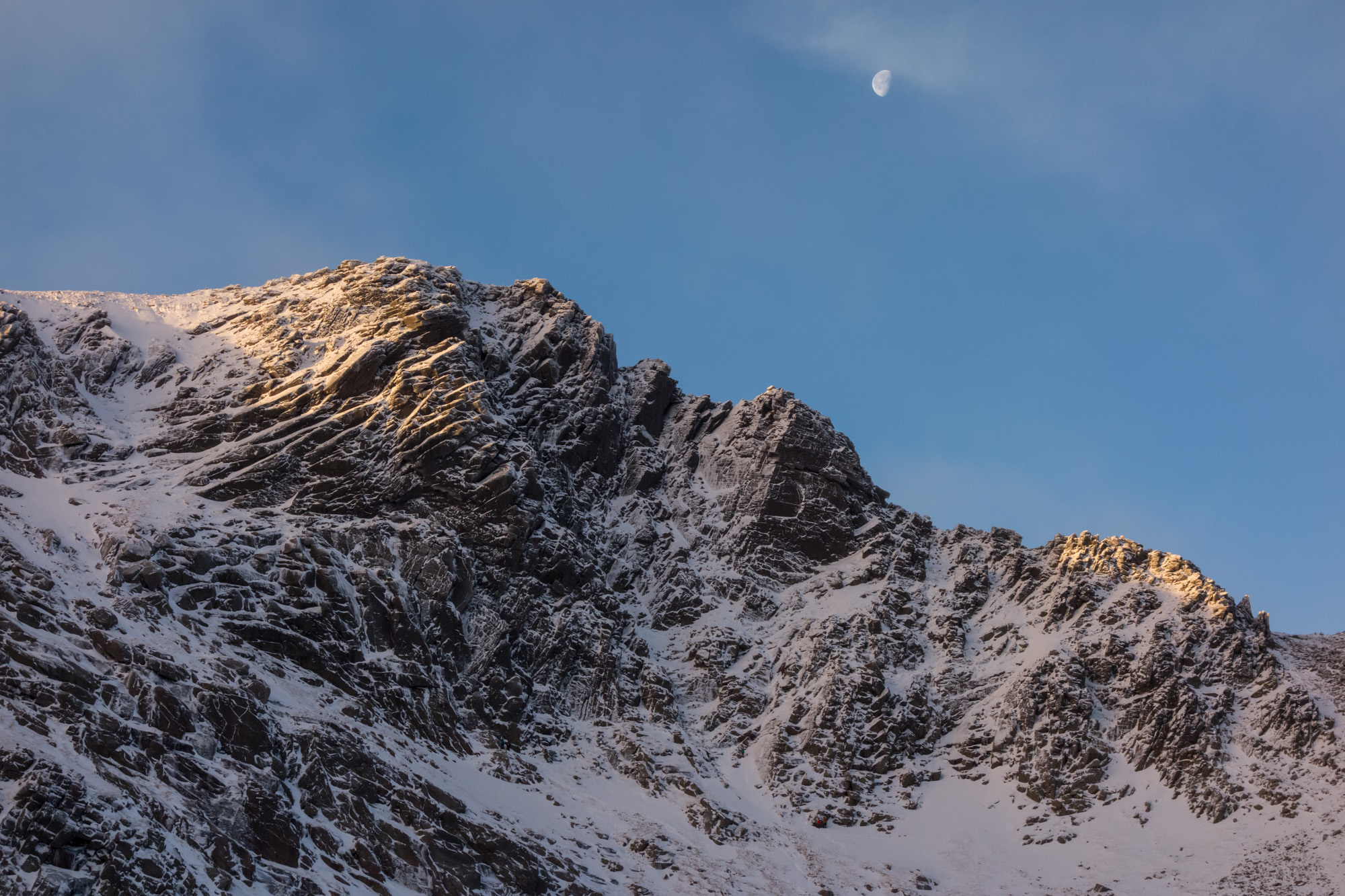 Our leisurely start and difficulties accessing the base of the route meant there was no time for photos, but we both enjoyed the awkward grooves and slabby cracks of the first pitch and excellent positions of the second – a worthwhile route!
We hoped conditions would be better next door so on Sunday we strolled into Lochan with even more open minds, fully prepared to go for walk if climbing wasn't an option. From the approach slopes it was pretty clear both good and bad choices had already been made with teams on many lines. From below even the reliable early season routes on No. 4 Buttress didn't look appealing so we abandoned our hope of a more challenging technical route and headed for the whitest thing we could see – Ewen Buttress (III, 4).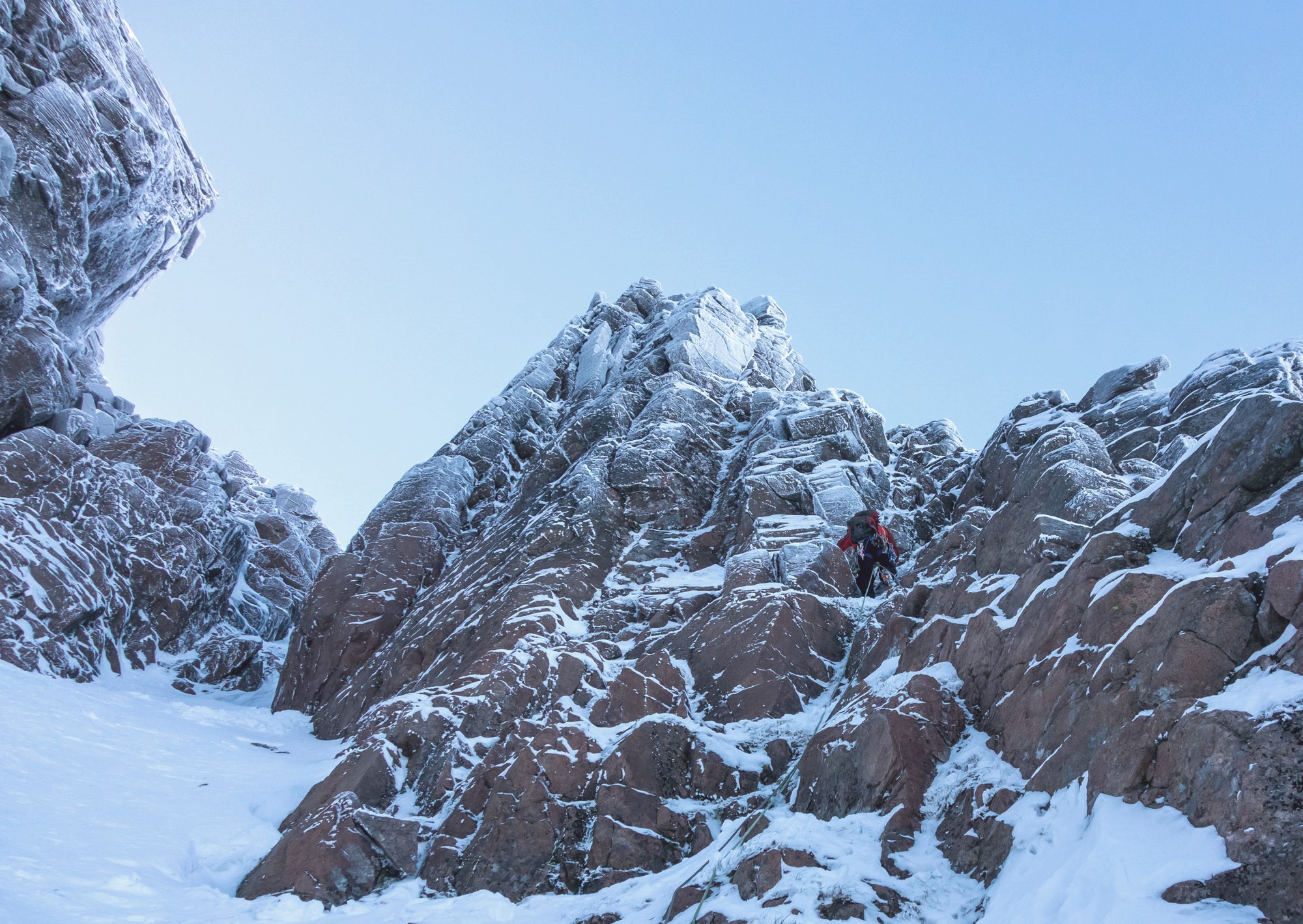 Ewen Buttress lies in a high and exposed position just below the coire rim and sits at an easier angle than the surrounding cliffs. These factors allow the route to hoar/rime and gather snow readily, but frozen turf is also required meaning too much snow is undesirable.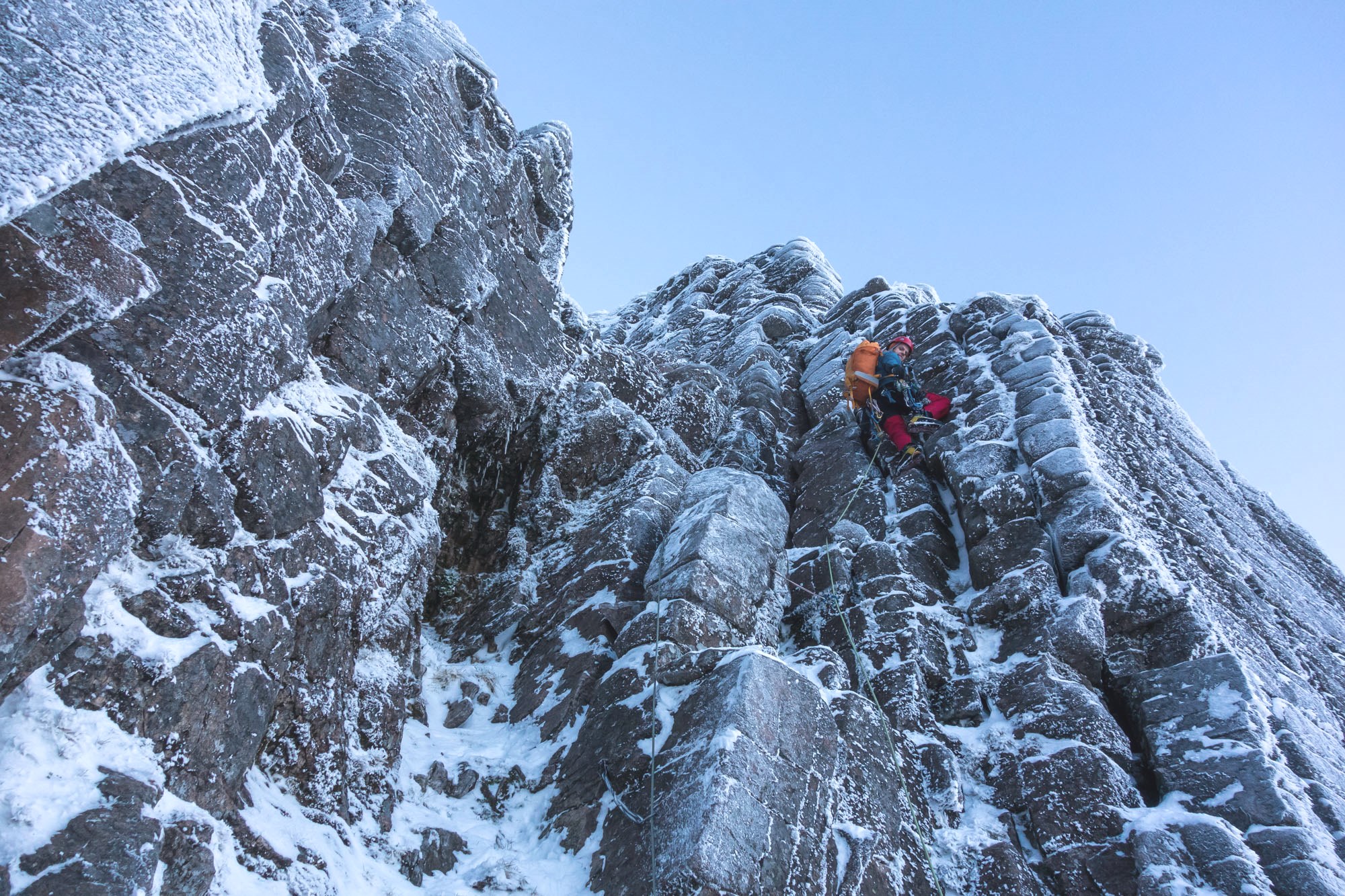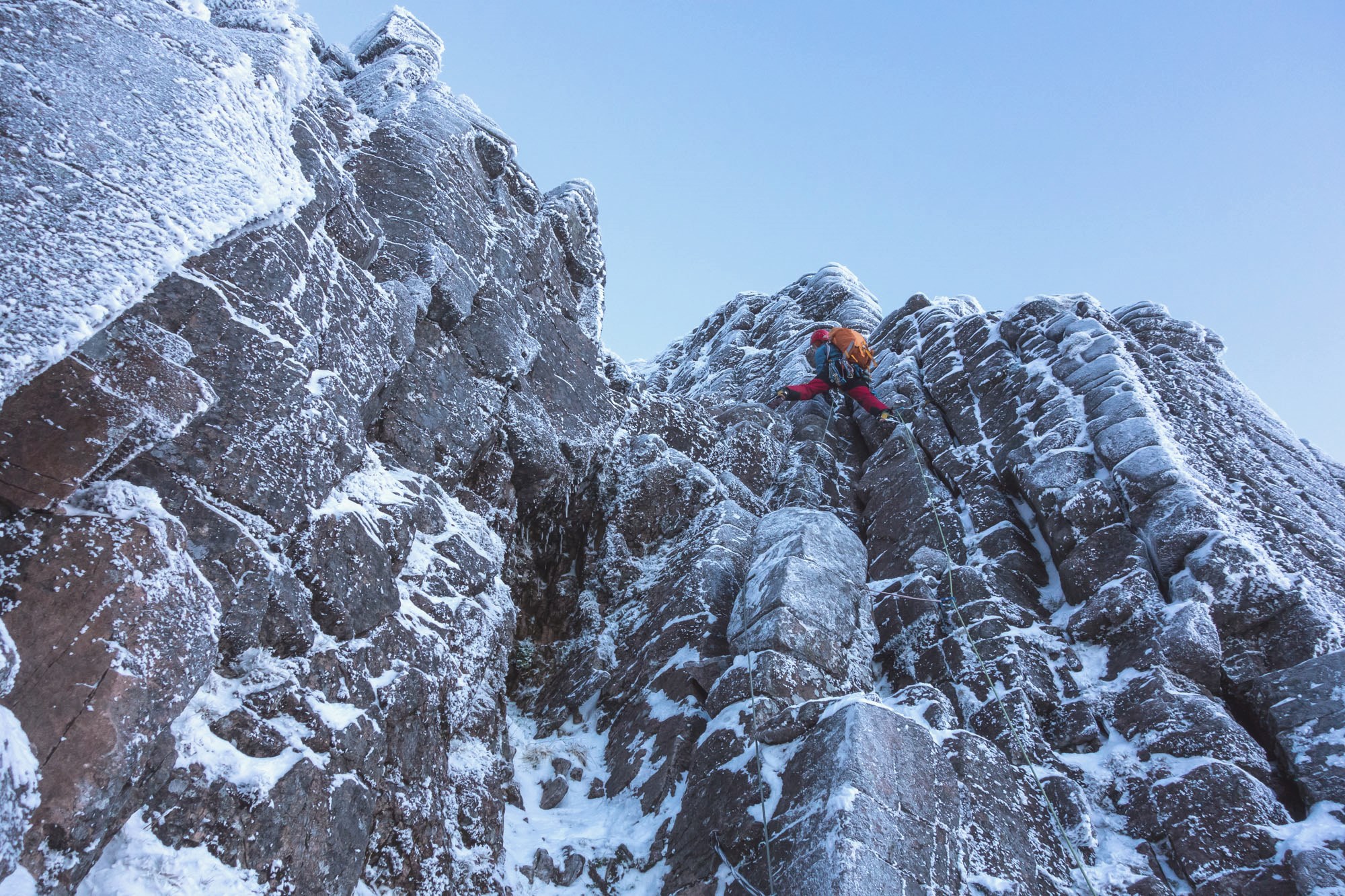 We topped out early with excellent views across to the teams climbing harder routes on No. 4 Buttress. We noted as well what a difference our vantage point made to our assessment of route conditions, as from above the wintery nature of some of the steeper lines was far more apparent – a good learning point.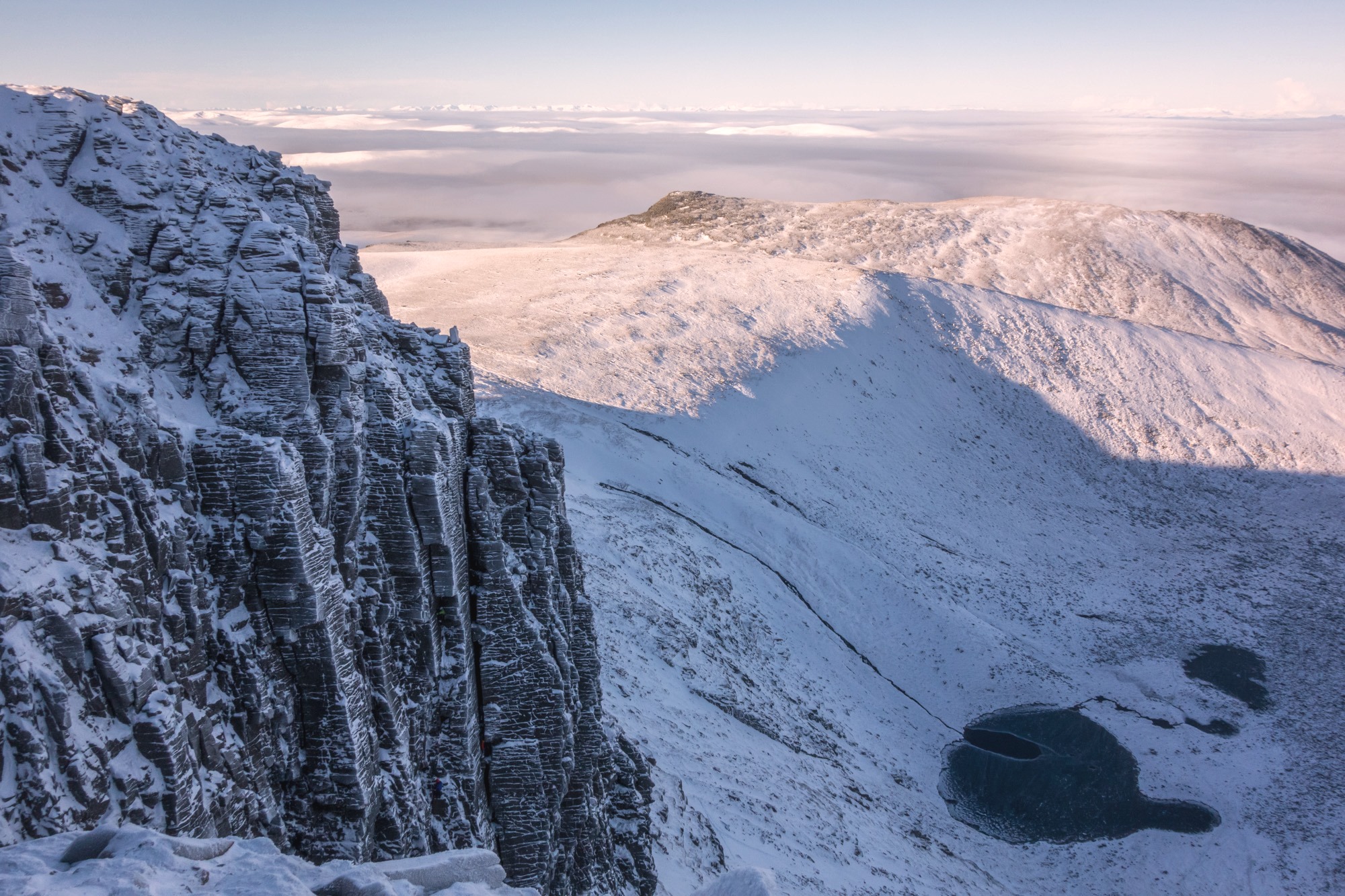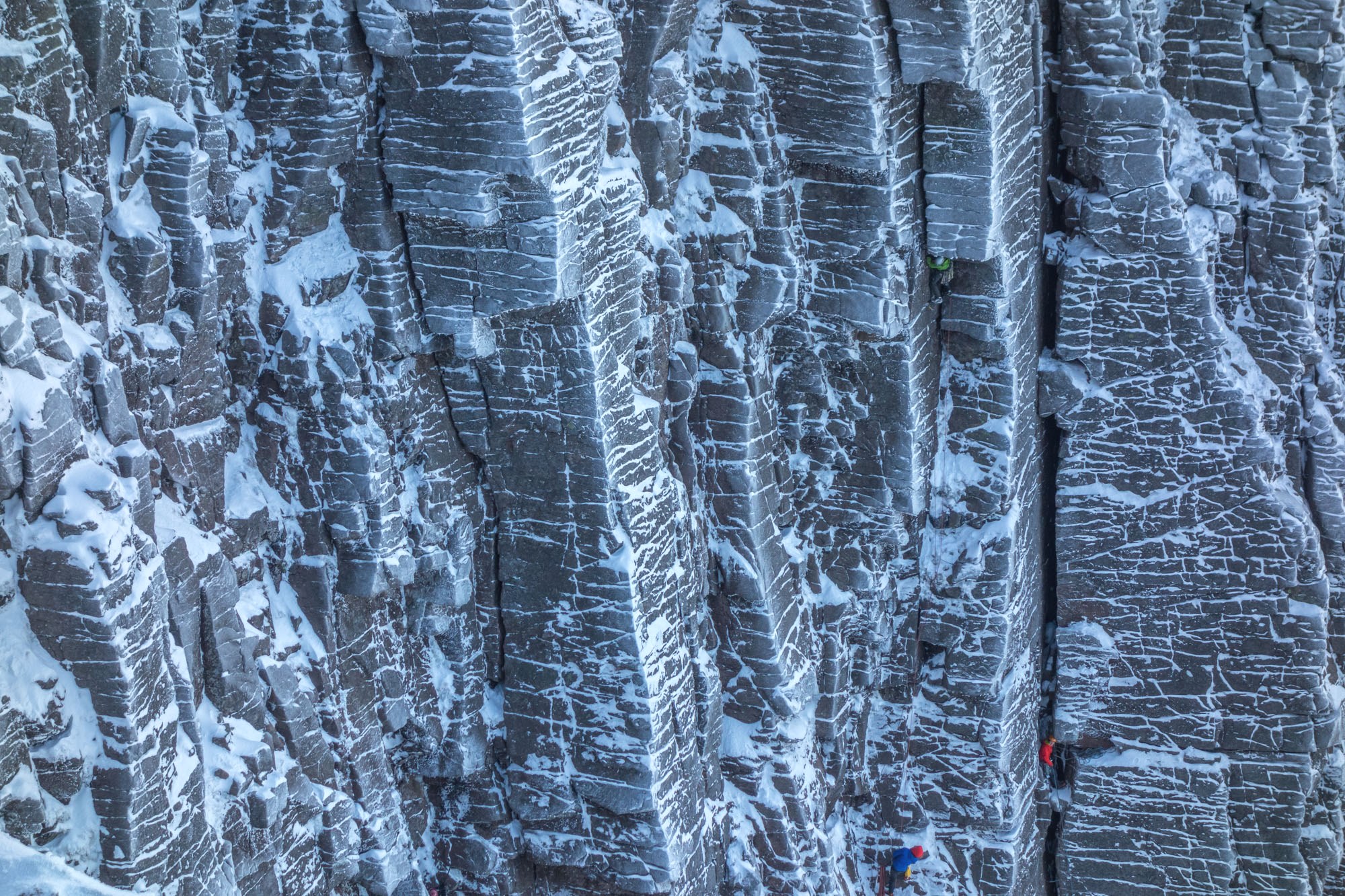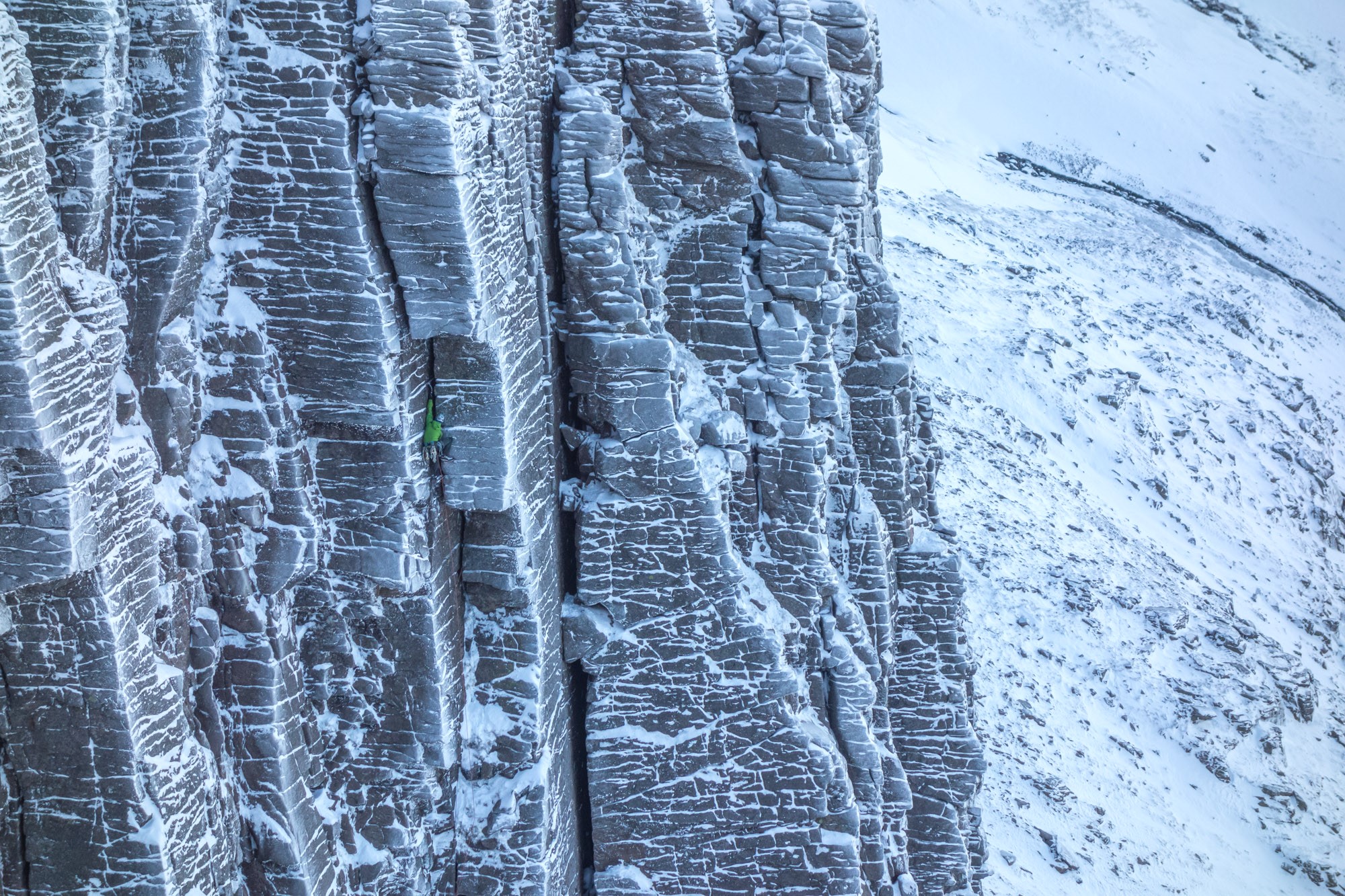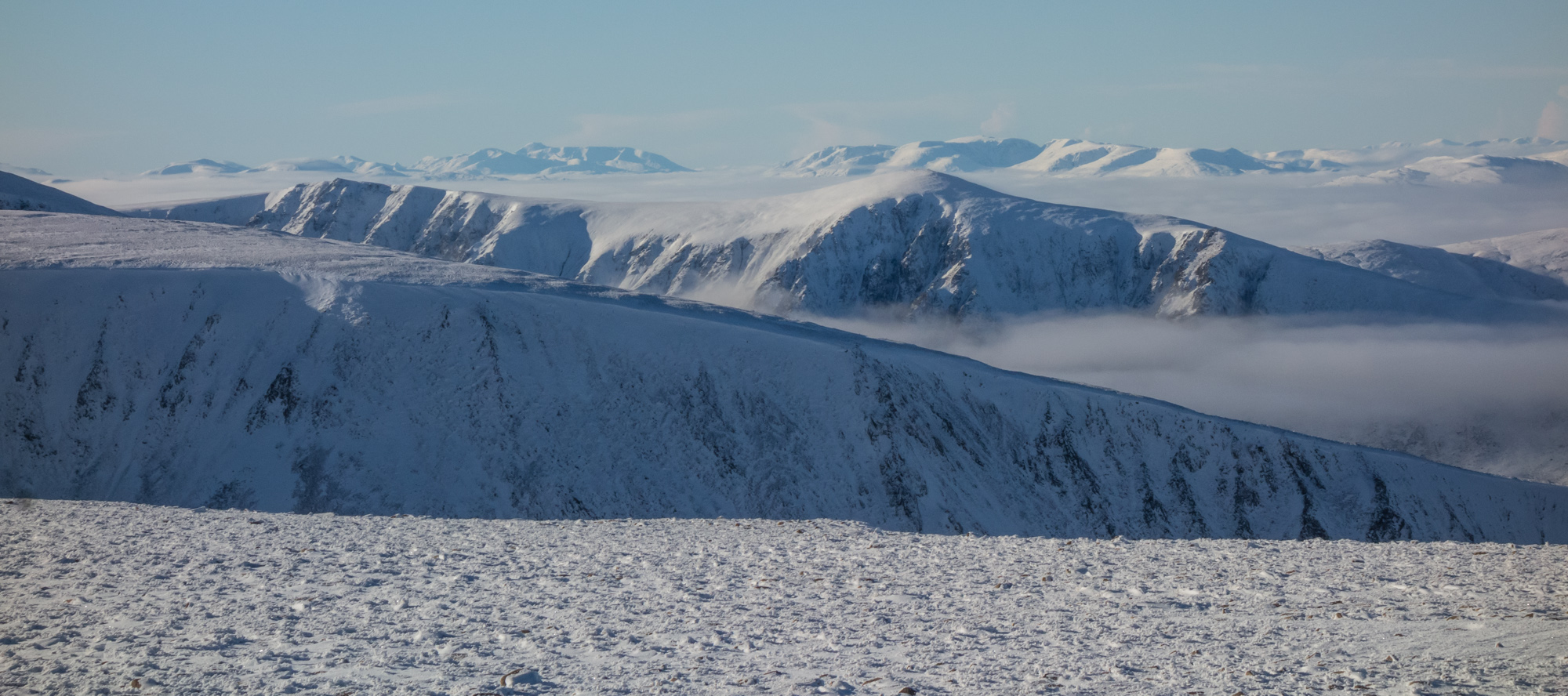 So despite the fickle early season conditions and having to resort to back-up routes, we still had a great opening weekend. Besides, when the weather and company is this good and nothing but fun was had, you can't really complain can you?